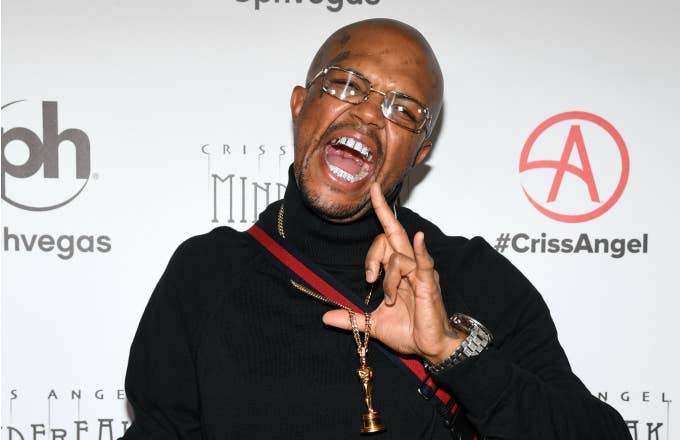 Travis Scott has reach an agreement with Three 6 Mafia's DJ Paul.
Although a dollar amount has not been determined, the court documents that were obtained by Complex and first reported by The Blast state that Paul and Scott have agreed to a "tentative settlement." The documents also detail that an additional 30 days is required for Scott and Paul to sign the settlement papers. When this time expires, it is assumed that a monetary amount would be solidified by both parties. Once the money is exchanged, the case will be closed. 
"Travis and I actually settled some time ago, we were just waiting on the formalities," DJ Paul tells Complex. "We have each other's numbers and are good, and I look forward to some future collaborations with him. As far as the details, I'm not going to be in anyone else's pockets, so that will stay between us."
The news that DJ Paul was suing Travis Scott broke in April. The case revolves around the chorus of Astroworld's "No Bystanders." The hook of this track bears resemblance to Three 6 Mafia's 1995 track "Tear da Club Up" and the 1997 rendition of the song, "Tear da Club Up '97."
This led Paul—who wrote the chorus—to file a $20 million lawsuit against Scott.
Despite the heavy number attached to the case, Paul never had any ill will towards Scott. He stated such when explaining to Complex that the lawsuit was merely a business move. 
"Travis Scott and I have been in touch personally about this matter, he is aware of the situation, as is his label. Everything will be worked out accordingly with proper communication between he, Juicy J, and I," Paul said in a statement. "There is no beef, just business."