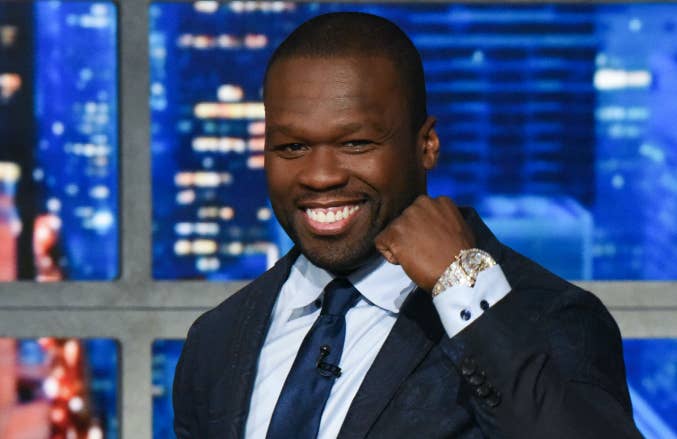 Although Eminem didn't go into the booth and respond to Nick Cannon's jabs, this didn't stop those who are loyal to Shady from making a mockery of Cannon's disses. 
On Sunday, 50 Cent took to Instagram where he posted a picture of Cannon in a bikini top. He used the post's caption to discredit Cannon's diss tracks.
"Nick like so that's it, nobody cares about my dis record," 50 wrote. "No Nobody cares LOL." 
Cannon responded with an Instagram post of his own. Cannon uploaded a screenshot of Samuel L. Jackson's character from Django Unchained, Stephen, holding his dead master Monsieur Calvin J. Candie, played by Leonardo DiCaprio. With the caption, Cannon took the invitation that was extended to Eminem and gave the same offer to 50.
"@50Cent since Massa is incapacitated we cordially invite you to come to the show @mtvwildnout and get his smoke!!" Cannon wrote.
This comes after Cannon declared himself the victor in the rap beef. Following Eminem's verse on Fat Joe's "Lord Above," Nick fired off two diss tracks, "The Invitation" and "Pray for Him," at Em. Marshall responded with a few tweets making light of Cannon's barbs but never gave an official reply on wax. As a result, Cannon feels like he won the battle.
It was also reported by TMZ that Cannon played "The Invitation" at least "20 times" during a taping of Wild 'N Out. Cannon denounced these rumors but admitted that he "should've" done it.