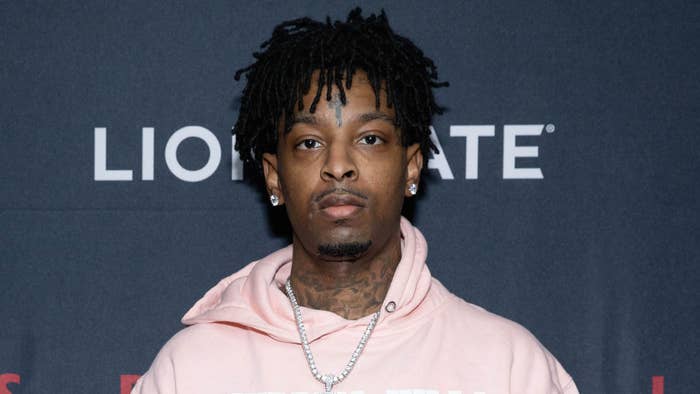 21 Savage has ascended to heights that were seemingly unreachable when fans first heard The Slaughter Tape in 2015. After defining himself as a generational talent and savvy businessman as well as working closely with GOATs like J. Cole and Drake, Savage thinks it's time for him to align himself with the God MC, Jay-Z.
On Thursday, 21 affirmed his next career goal for the world to see.
"Next Goal," he tweeted. "21savage ft Jay Z"
21 is no stranger to the Jigga Man. While the world was misinterpreting the African diaspora when they found out that the ATLien was born to Caribbean parents in Great Britain, Hov was working closely with Savage and his lawyers to help free the rapper from an Immigration and Customs Enforcement center in 2019. Jigga then forged a relationship with 21 once he was released. 
"When I got out, I pulled up on Jay-Z at his house and shit," 21 told the Big Facts podcast in 2020. "Him and Beyoncé was in there. And we was kicking it. He a regular nigga. I just was thanking him. When I first got out, I texted him like, 'Imma pay you back.' He was like, 'I don't want your money, pay me back by being great.'"
21 made good on this promise. Since his release, he's won Grammys and turned himself into a household name. Now, he thinks it's time for him and Hov to come together artistically. 
Savage made the comment about Jay-Z in the height of the resurfaced conversation of choosing between dinner with Jigga or taking $500,000. But instead of ignoring any trolls telling him to take the cash, 21 toyed with the idea, claiming that he could leave the table with both the feature and the bread.