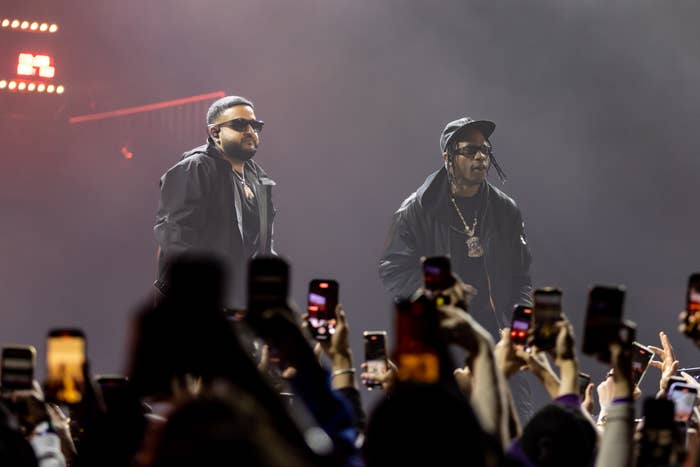 It was a star-studded finale to Nav'sNever Sleep tour in his hometown of Toronto at Scotiabank Arena on Tuesday. Rexdale's own brought out surprise guests Meek Mill,Lola Brooke, and Travis Scott to celebrate the end of the tour.
Meek came out first, wearing Nav's special tour jacket designed by Mr. Saturday. They performed "Slap" together, then Meek took the stage alone to perform "Dreams and Nightmares."
Then it was Lola Brooke, who Nav called one of his favourites at the moment. Brooke did "Don't Play With It," partially without a beat.
Travis Scott was the final surprise of the night, which had the packed house at Scotiabank Arena hit another level. They did "Biebs in the Trap" together, with Scott coming out unexpectedly at the end, then they rolled through "Champion," before Scott brought out his biggest hits "Antidote" and "Sicko Mode," including Drake's part. Yes, OVO got played at the hometown coronation of XO's Nav, so maybe showing love to Toronto trumps other allegiances.
But above all else, the show was about the night's leading man. Sitting in a full Scotiabank Arena with local day ones who knew the words to every song, it's clear that Nav can do what very few rappers in this country can do: headline an arena show and really carry it. In English, other than him, there's Drake, and that's about where the list ends. Last night's show cemented a legacy.
It seems weird to suggest Nav deserves his flowers, since he was headlining a huge hometown show and he's as big a star as Canada has, but sometimes he's not included in those all-time lists, and it's hard to understand why. Maybe it's because the man himself doesn't seem all that concerned about his legacy: he's too busy being a glue guy in rap. He works with everyone, has plenty of memorable tracks with Metro Boomin (you heard his tag a bunch last night), and he's always adding to those tracks, not detracting or distracting. Even with loads of guest stars at his own show, he didn't fade in the background. Having Meek and Travis there only added to the mystique of an everyman with friends in high places, but who's also part of that club.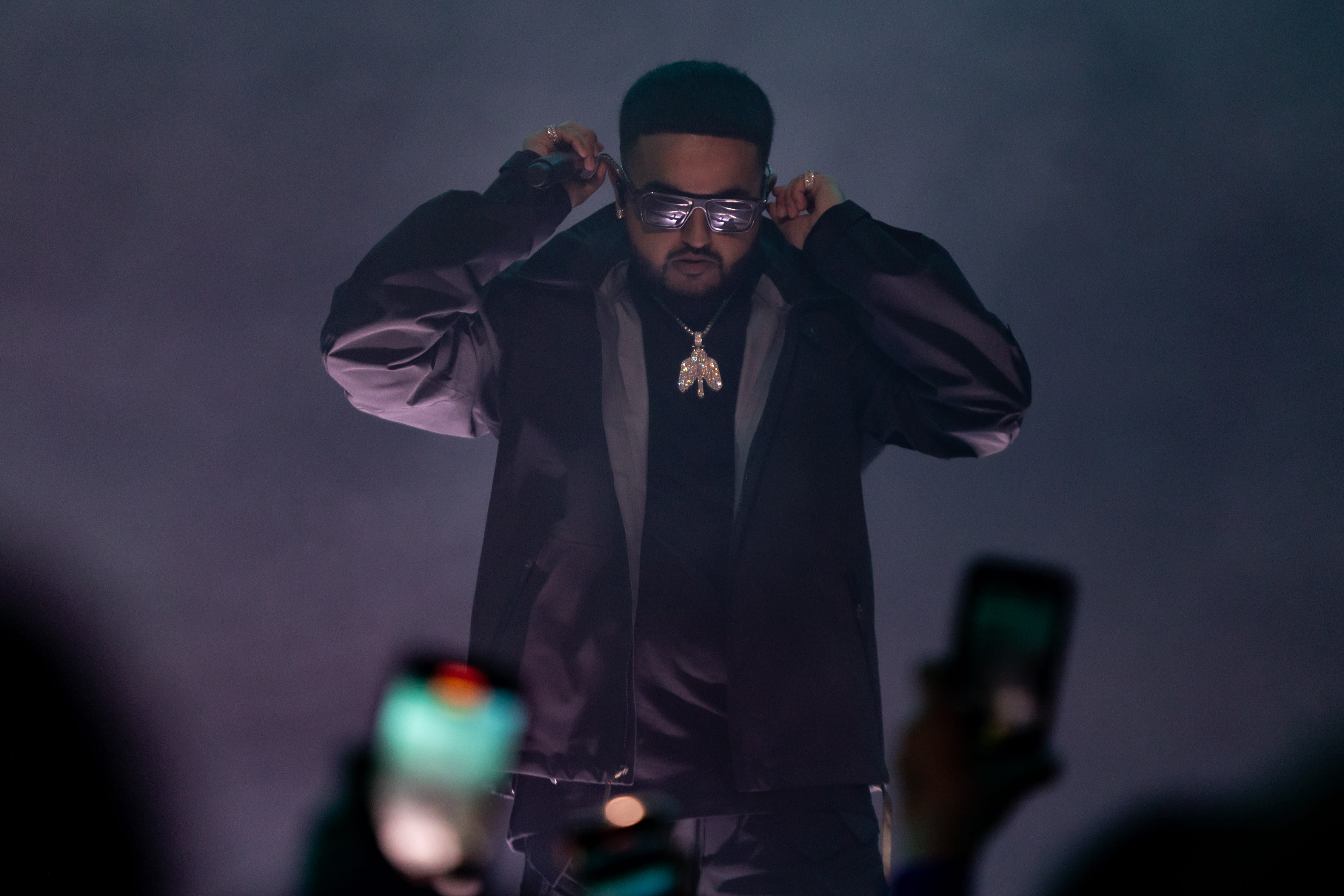 Bryson Tiller was originally supposed to show but didn't make it. Tour openers Realestk and Sofaygo kicked things off.
How you feel about Nav is likely based on whether you were inside or outside of Scotiabank Arena on Tuesday. Lots of rap fans still don't give him the time of day, but for the thousands that made it inside or on other dates on his Never Sleep tour, he's one of the greats, and as big an artist as this country has ever produced.