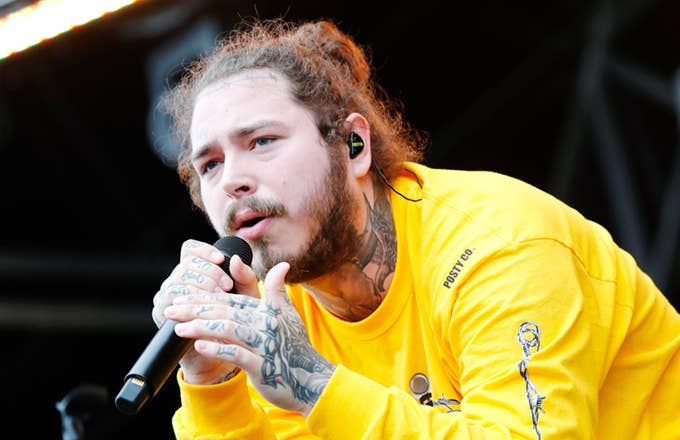 A small jet carrying Post Malone blew two tires while taking off in New Jersey on Tuesday afternoon.
According to the Associated Press, the plane made a safe emergency landing at the New York Stewart International Airport in Newburgh around 3:55 p.m. EST. TMZ confirms that Post was aboard the flight and his team was heading to London before the pilot realized what happened and decided to circle back in an attempt to safely land the plane.
After landing, Post Malone told his fans he was safe and added, "Can't believe how many people wished death on me on this website."
Speaking with TMZ on FaceTime after landing, Post said, "I hate flying in general. I don't even know what to say, man. I'm shook." Thanking his pilot and the rest of the team that contributed to the safe landing, he added, "There's one hell of a team on that aircraft and we're here. We're here on Earth and I need a beer and I need some wine at the same time mixed together."
TMZ obtained audio from the plane that confirms the aircraft suffered blown tires.
The Federal Aviation Administration revealed that the plane had 16 people on board and the pilot circled an airport in Westfield, Massachusetts for 30 minutes before the aircraft was diverted to New York. A crowd of fans gathered below in hopes of watching the plane's emergency landing.
The airplane made a smooth landing when it finally returned to the ground. See video footage of that below.