Clams Casino and Lil B Release New Song "Live My Life"
Clams Casino and Lil B release a new song before their co-headlining tour starts on Sept. 13.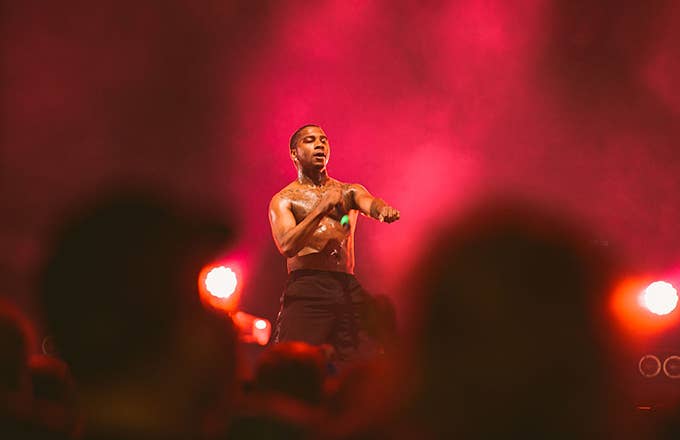 Getty
Image via Getty/Gaelle Beri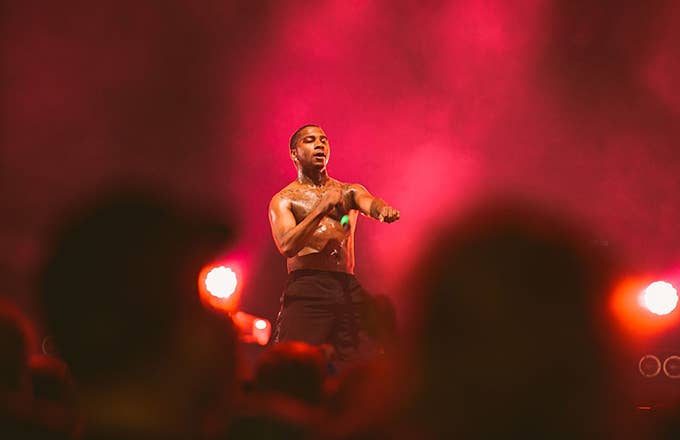 Clams Casino and Lil B are going on a co-headlining tour starting next week (Sept. 13) in San Diego, Calif. at The Observatory. As a teaser, the pair drops a new collaboration titled "Live My Life."
Clams Casino switches his style up on this song, providing an uptempo instrumental with his trademark mix of percussion and distortion blending together perfectly. By now, Lil B is used to Clams' beats, rapping and singing like he's an echo chamber about doing you with little care in the world. "Live My Life" would sound crazy in a live setting.
Clams Casino has praised Lil B in an recent interview with HipHopDX, explaining that "he's the most important artist of the internet age." He added, "All the kids that are coming up now are doing things on their own and not really caring. A lot of that comes from him in how people use the internet. He's inspired a whole generation doing that."
Clams' relationship goes as far back as Lil B's mixtape days, which is why he's one of few prominent names on his new album 32 Levels. His appearances on "Be Somebody" with A$AP Rocky and "Witness" are some of the project's highlights.
Listen to "Live My Life" and check out their upcoming tour dates below.
09/13 – San Diego, CA @ The Observatory North Park
09/14 – Los Angeles, CA @ The NOVO
09/16 – Santa Ana, CA @ The Observatory
10/13 – New York, NY @ Playstation Theater
10/14 – Philadelphia, PA @ The Trocadero