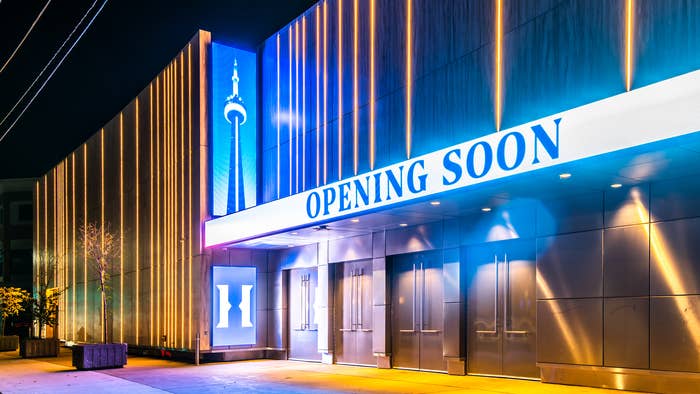 Earlier this year, Drake and Live Nation Canada announced they were teaming up to launch History, a new live entertainment venue in Toronto. The concert hall is all set to open its doors this Sunday (November 7) with a sold-out show by Jack Antonoff's indie-pop act Bleachers.
Located at 1663 Queen Street East in Toronto's Beaches neighborhood, History is hard to miss with its glowing, lustrous sheen and luminous CN Tower signage. (Drake, of course, has always enjoyed referencing Toronto's most celebrated landmark.) With a capacity of 2,500, the venue's up-close interior design will ensure an intimate and meaningful connection is shared between performers and fans, unlike any other venue in Toronto.
With Drake acting as a consultant as construction of the venue progressed, History's artist and fan experience is curated to feel intrinsically next level. Echoing this sentiment, Wayne Zronik, Live Nation Canada's president of business operations told The Toronto Star, "He's been around the world. He plays the best music venues in the world, so he knows what a great fan experience is; he knows what a great artist experience is, and he's really helped us curate that artist experience and what it's like to play in those clubs."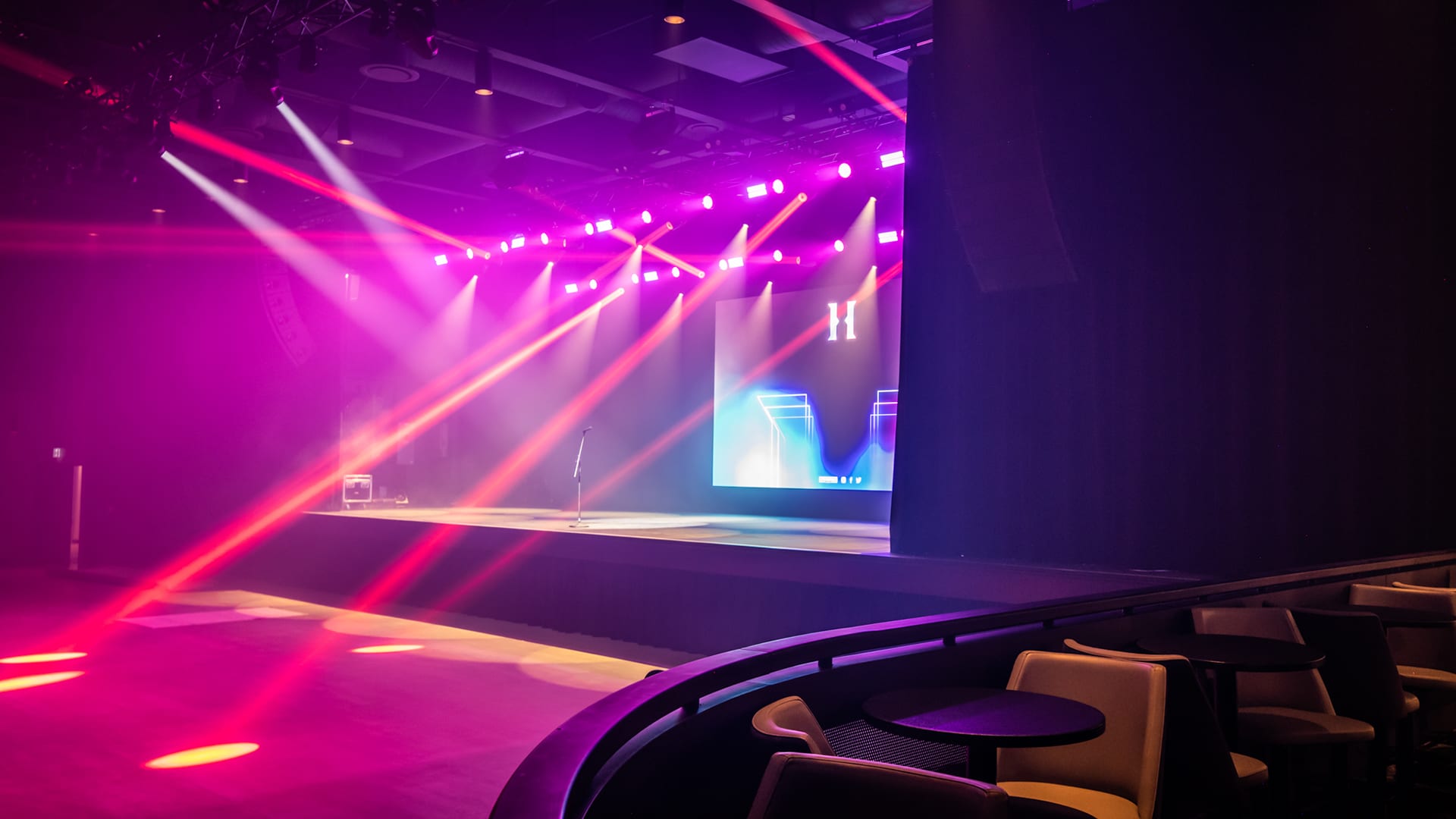 Featuring a highly advanced audiovisual system, multi-level curvaceous structures, premium VIP sections armed with an exclusive bar and private bathrooms, History sparks the fire for both fans and performers to enjoy music to its highest quality. With an upcoming list of performers including the likes of Kaytranada, Chvrches, and Jack Harlow, History knows that high-quality food must accompany great music. The Food Dudes have also partnered with the venue, so that general admission fans can indulge in the brand's iconic Blondies Pizza, while a premium food menu is available for those in VIP box suites.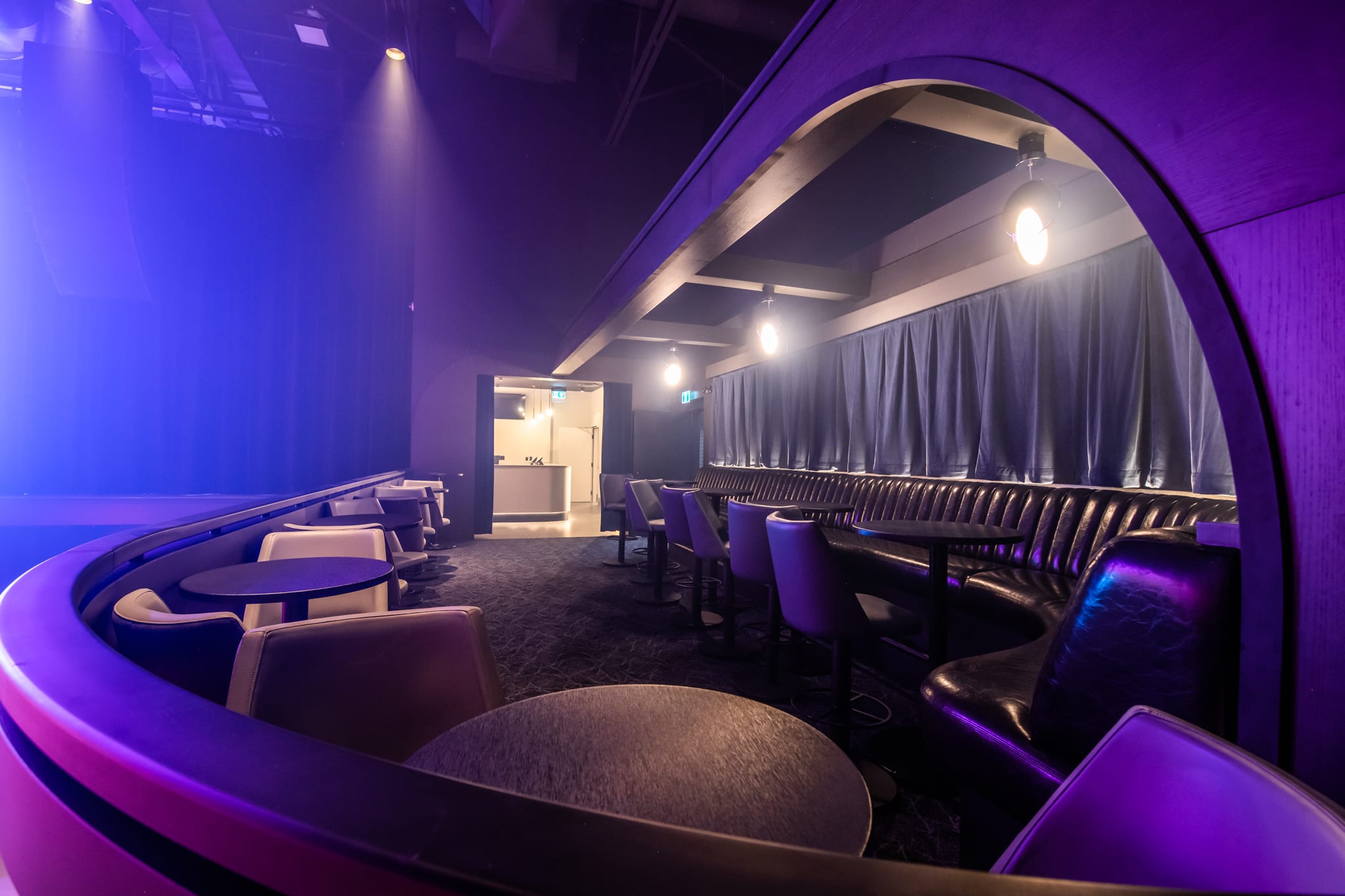 Furthering its commitment to enriching Toronto's creative culture, History is also launching a community arts program to support local youth's artistic aspirations through both exposure and financial support. Art students will have the opportunity to submit their portfolio and potentially be chosen to have their work commissioned for an upcoming show. 
Prepare to immerse yourself back into the Toronto live music world and check out the rest of History's 2021 line-up and buy tickets here.