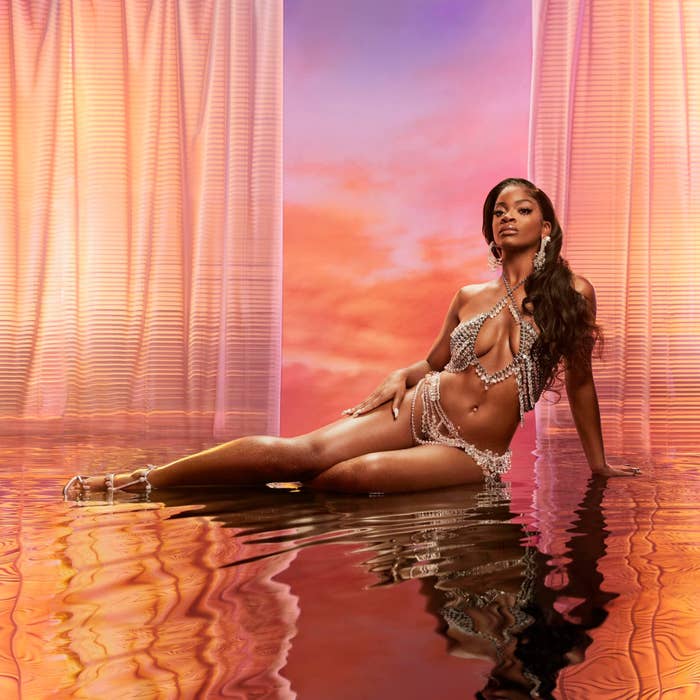 Ari Lennox has offered up her anticipated sophomore studio album, age/sex/location.
Prior to the release, Dreamville Records head honcho and labelmate J. Cole shared a thoughtful message Ari sent him about the project after he asked what it meant to her. 
"Transitional space. Very vulnerable codependent and validation seeking part of my life," she wrote back. "I remember the countless times I was kicked out of dating apps because they didn't think I was really myself, it reminded me of those age/sex/location days where I actually wasn't being myself in those chat rooms."
Ari added, "This is my eat pray love journey. And it's my honest goodbye to search for love. I got it right here inside of me."
In a follow-up social media post, the 31-year-old talent made sure to give flowers to those involved in age/sex/location, which includes contributions from Cole ("Thank you for your production and writing and for singing your heart out on 'POF.' and thank you for your sweet insightful words of encouragement") as well as Elite, who executive produced the album.
"My brother from the same mother, I love you Elite. You sweet angelic best friend you, you make it easy to have so much fun and create the most beautiful soul music," Lennox said about her frequent collaborator, who took on co-executive producer duties for her 2019 record Shea Butter Baby. "I can't wait to make many more albums with you." 
The project includes guest appearances from Summer Walker (on the previously released "Queen Space"), Chlöe, and Lucky Daye. Similar to Shea Butter Baby, age/sex/location comes in at 12 tracks; based on a retweeted post from both Ari and Elite, the tracklist was whittled down from 80 songs.
Stream Ari Lennox's age/sex/location album below and find it on other streaming services here.