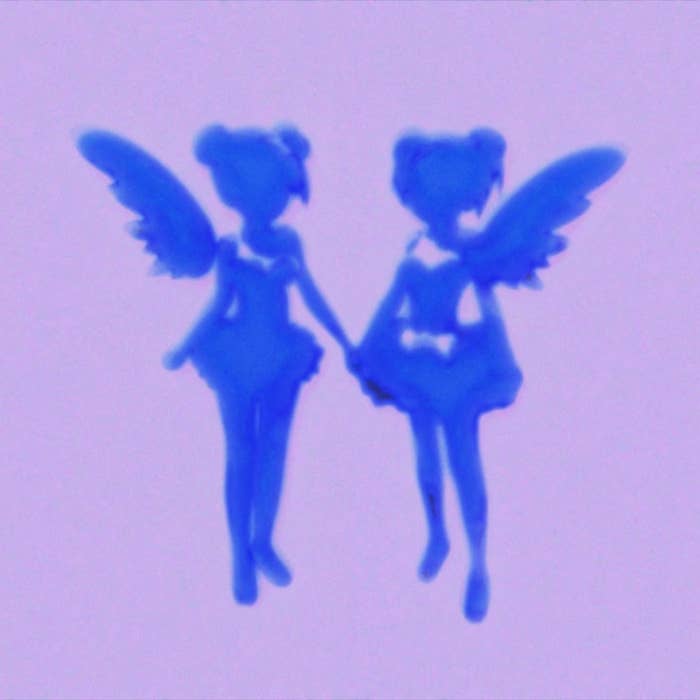 Shortly after the release of his eighth studio album, For All The Dogs, Drake announced that he would be taking a break from music to focus on his health. "I probably won't make music for a little bit, I'm going to be honest," he said on his radio show, Table For One in October. But in a surprising turn of events, Drake rejoined the conversation on Nov. 17, dropping For All The Dogs: Scary Hours Edition. The project served as a deluxe version of FATD, and included six additional songs.
The project included another collaboration with J. Cole, and was made with a few of hip-hop's top producers like boi-1da, The Alchemist, and Conductor Williams. So, what were some surprises? Which song could we have done without? And how does it hold up after a few spins? The Complex Music team shares early thoughts below.

Best song?
Eric: "Stories About My Brother." There's something about Conductor Williams beats that light a fire under Drake, because they're 2-for-2 now after "8AM in Charlotte."
Jessica: I'm a big fan of "The Shoe Fits." Lyrically, Drake goes in, giving one of his best efforts at storytelling in recent years. He's also pretty filthy with his delivery, spitting bars and one-liners with such disgust and disdain.
Jordan: "Evil Ways" is special. Drake and J. Cole capitalized on the momentum they had from "First Person Shooter" and proved again here that they still have elite chemistry even after a decade in the game.
Ecleen: The Alchemist showed up and showed out on "Wick Man." I love the production on that one, and Drake did his thing too. At one point he spells out this project's thesis saying, "Rappers are slick comedians" whilst admitting to an overthinking and obsessive nature, albeit not always evident. If we're talking runs for this weekend, this track feels like a good way to transition from Andre 3000's New Blue Sun to rap.

Kemet: I'm going to select "You Broke My Heart" for this one. Aside from the dismaying Smiley ad-libs, it was refreshing to hear Drake get back into his bag of making a well-rounded anthem with multiple stylistic elements instead of mainly focusing on barring up, though he left no crumbs on the plate. Not to mention, chanting "fuck my ex" for a minute-plus refrain is hilarious, relatable and surely effective. Those simple but momentous flashes show that a song doesn't need to be overly complex to be a hit these days.
Biggest skip?
Eric: "The Shoe Fits." I know this is a Petty Drake™️ song, but it comes across as more bitter than I imagine Drake even intended.
Jessica: With there only being six songs, I wouldn't skip any.
Jordan: There was no glaring skip for me.
Ecleen: In my book, The Boy could have kept "The Shoe Fits" in his diary.
Kemet: I honestly don't think that there are any skips here. Naturally, "The Shoe Fits," produced by Ovrkast, sounds like a money-counting, mafioso soundtrack that the members of Griselda would've slid over in a better way than Drake. But despite the match arguably not being perfect sonically, Drake's lyrics were clearly undefeated so it's hard to talk down on. Mans was repulsed when he clicked that Linktree.
Best thing about the project?
Eric: Usually, I don't think artists should listen to their critics. It's almost always a bad idea for an artist to try and make what they think their fans want from them, instead of simply creating music for the sake of expression. In this case, though, it feels like Drake took in the criticism from For All The Dogs and used it as fuel to make six songs that actually fill in the holes that made the initial album feel incomplete. He sounds inspired, rapping with a chip on his shoulder on a half dozen bar-filled songs that complement all the singing on FATD.
Jessica: After hearing that Drake changed his mind and decided to drop another project, I was a little worried that we would be getting another 20-track album. So when the Scary Hours edition arrived, I was pleased to see that it was only six tracks long. Aside from the short length, I can also appreciate Drake's effort to purely rap on this side of the project, especially since a majority of the songs on For All The Dogs showcased Drake in his singing bag. And he's not just rapping on this project, but illustrating stories in a way that I don't think I've heard from him in a while.
Jordan: Drake is finally rapping again. These extra tracks were definitely a response to the rap fans (me included) who felt like For All The Dogs was lacking in bars, and he delivered with interest here.
Ecleen: What's best may also be what's worst, and it's that he aims, and perhaps succeeds (TBD) to appease his entire fanbase, with this side of FATD clearly being for the bar-obsessed. That being said, he sounds refueled, and there's some entertaining writing on here.

Kemet: Gotta love when folks play with Drake's name because that always inspires him to show people why they shouldn't. With him being 15 years into his career, it's funny that people still question the quality of his pen. (Spoiler alert: Yyou don't have a run that long if you aren't actually elite at what you do.) So the best thing about this EP is him again flexing that he can go toe to toe with anyone in the booth.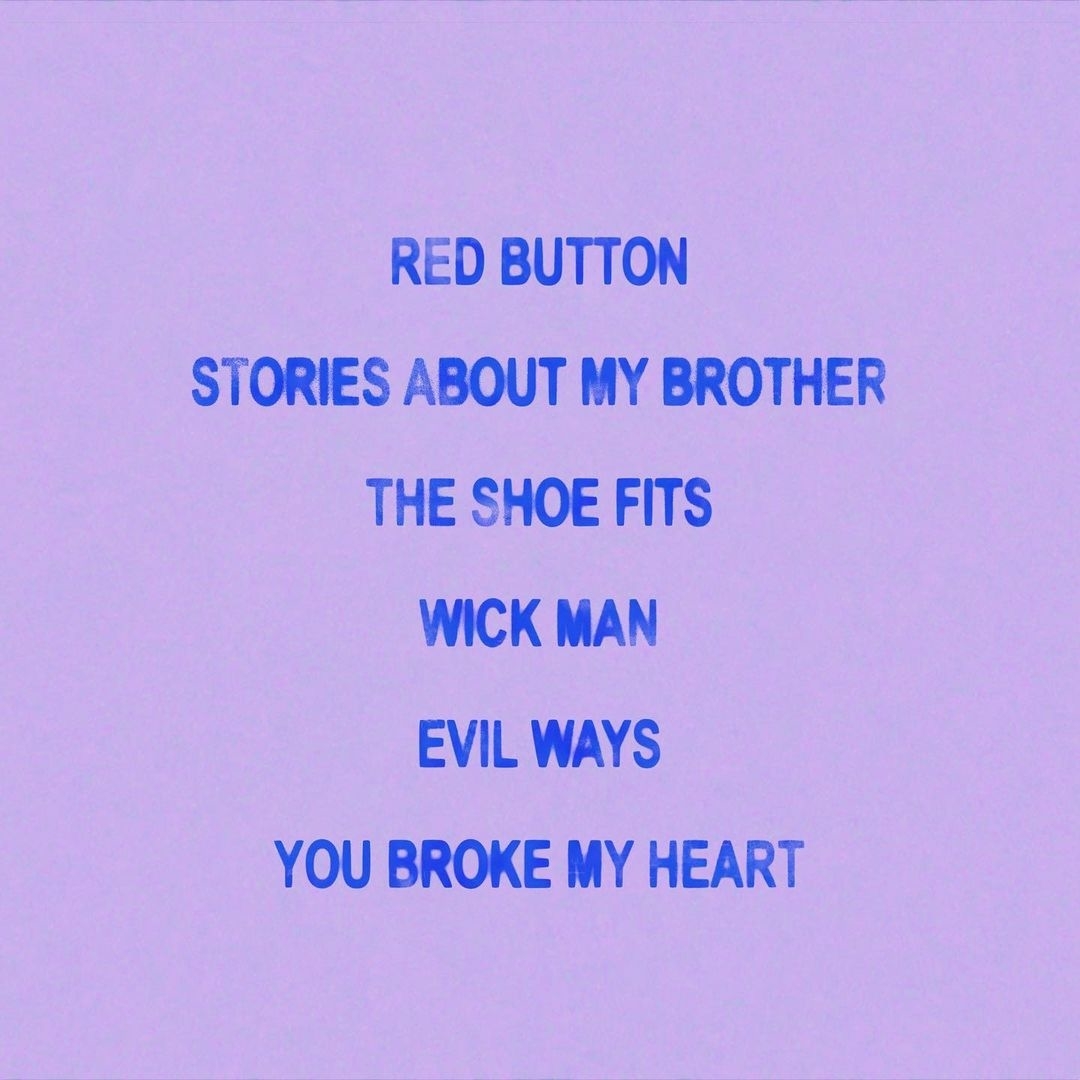 Worst thing about the project?
Eric: I'm tempted to complain about a lack of variety, because most of these songs exist in the same rap-heavy lane as each other, but that's the whole point of this EP. Drake had a bunch of raps to unload, after previously trying to make a long album with a bunch of different styles (and a lot of singing), and he excelled by sticking to just one lane. In the last few years, Drake's at his best when he makes short projects that focus on a singular sound and vision, and I hope the success of Scary Hours 3 reminds him of that.

Jessica: I don't have any problems with it at this time.
Jordan: I would have preferred if Drake didn't overtly respond to Joe Budden and the social media chatter about For All The Dogs,and instead just flexed his lyrical ability through the six new songs on the deluxe. He still proves he still can rap, but I didn't need the pettiness leaking onto these extra tracks.
Ecleen: The moments in which his immaturity popped out. When saying things like, "Next time I get in Rosalía face/I hope she tell her people that we need some space/Niggas think I won't get 'em hit but like an Indian marriage, it could be arranged," or feeding into the ongoing dramas with other people in the space, and coupling it with reflective tracks like "Stories About My Brother," he somehow sounds both grown and childish.
Kemet: As a music critic, the Pusha T shade is getting pretty old. But personally, I understand the concept that real beef never dies. So I get it.
Biggest surprise?
Eric: I'm honestly surprised he did this at all. I believed him when he said he was going to take a break, so this blindsided me (and if his announcement video is to be believed, even Drake didn't think he'd be putting out music again so soon). The whole thing feels spur-of-the-moment, which works out well for him.
Jessica: No surprises here.
Jordan: I can't believe Cole and Drake linked up again on "Evil Ways." It makes sense since they're about to go on tour together, but hearing them trade bars in 2023 like it's 2013 felt rare.
Ecleen: Wasn't expecting this project at all, so there's that.
Kemet:Another J. Cole track! We waited a calm decade for these two to tap in with one another again after "Jodeci Freestyle." Within three months, the undefeated duo of Drake and J. Cole gave us multiple records. Sometimes, Drake does this thing where he'll collaborate with another goated artist, make a hit or two, and then never run it back (Kendrick Lamar, Jhene Aiko, Nicki Minaj, etc.) So I was both surprised and glad to see him quickly spin the block on one of those potent connections that fans rightfully want more of.
Favorite bar?
Eric: "Pull up, park my Phantom on the curb like I'm Larry David, and then we'll see who's really crazy" is a hilarious way to end a two-minute verse full of aggressive bars on "Red Button."
Jessica: The opening bit of "The Shoe Fits": "To all the ladies wonderin' why/Drake can't rap like that same old guy/It's 'cause I don't know how anymore/I don't know how, yeah/I've had my beliefs tested, my faith broken in half/I try to joke and I laugh/But I just don't know how anymore."
Jordan: "I never did the VMAs, I'm not in need of praise/All praise to the born sinners Jesus saves/My brothers running through the 6 like the green berets" on "Evil Ways."
Ecleen: Haven't decided yet.
Kemet: The entirety of "Red Button."
Final thoughts/overall first impressions?
Eric: Joe Budden got dissed on "Stories About My Brother," but he's going to absolutely love Scary Hours 3. These songs, full of great rapping over beats from producers like The Alchemist and Conductor Williams, fill in a lot of what Joe (and others) said was missing from FATD. If you combine the best songs from FATD and Scary Hours 3, and trim some of the fat, there's a great Drake project in there. I just wish he was a little better at self-editing from the jump.
Jessica: Truthfully, I didn't know what to think when Drake decided to drop more music shortly after the release of For All The Dogs. And when I first hit play, I will admit that I didn't immediately hear the magic. But after giving it a moment, I can appreciate the simple and slick production, as well as Drake really tapping into his rapping bag and giving fans bars, sharp jabs, and storytelling. I do think his hand was forced in dropping new music early due to the mild response to FATD the first time around, but in the end he delivered and showed he's still in the game.
Jordan: Drake excels when he shows us his talent instead of just telling us he's talented. It was abundantly clear in the days that followed For All The Dogs release that Drake was reading all of the criticism about the album, and he responded to the negative reviews with bars here on the deluxe. The Toronto rapper never lost his ability to rap, he just chose to feed his R&B fans on the original version of his latest album, and he soothed the hip-hop heads with the deluxe. The pettiness and bashful feelings towards women are still there as well, but instead of masking those sentiments with melodic ballads, Drake raps plainly about not being the younger version of himself that looked at life differently. That's the honesty that For All The Dogs lacked, and what makes Scary Hours 3 special.
Ecleen: I'm here for the succinctness of this project. Overall, we now have a mammoth project with some definite unnecessary excess, but this second disc/new addition is a reminder that less really is more sometimes and that overthinking doesn't always equate to productive thought or insightful discoveries/evolution. Sometimes we gotta be like Dolly and write two great songs in a day and chill for a minute.
Kemet: Overall, Drake did what needed to be done here. If you view this EP in combination with the entirety of For All The Dogs, yeah, it's a lot of songs. But every era/phase of Drake was presented at a high level. If you wanted hard bars, you got that. If you wanted soft melodies, they were there. If you wanted hits, this project didn't go without, even down to the deep cuts. The list goes on.