For too long, the genre of pop music has been as exclusive as it is far-reaching. With its catchy melodies and anthemic choruses, it's easy to understand what still places it among the most popular genres the worldover.
But the image of just who's on the other end of those vocals was, and still is, uniformly the same: a hyper-polished, dare-we-say blonde female that checks all the right boxes for narrow Western beauty standards.
As Toronto-raised artist LU KALA will tell you herself in her mega-viral breakout single "DCMO (Don't Count Me Out)," she'll "never be that picture, baby." Yet, her three chosen words to describe her sound to anyone who may just be discovering her music are universally welcoming: honest, vulnerable, fun.
The Congo-born vocal powerhouse takes these common tropes of pop and playfully twists them on their head to incredibly gratifying results, like a shot of much-needed personality right into the genre's heart.
Often earworm-worthy and upbeat, LU's songs—like those from her debut EP Worthy, released last year—also deliver some hard-hitting lyrics that peel back the curtain on her innermost thoughts; lyrics such as, "Don't smile too hard 'cause my teeth ain't perfect" and "Say anything you want 'bout me, I probably heard it/Thought I deserved it."
"Not that I ever thought anything about this would be easy… but I'm constantly in spaces in pop music where I am the only woman or the only Black person in the room."
Writing to different versions of her prior self is one way she is able to get so candid and vulnerable with her fans. "A lot of times, I write songs about the things I'm dealing with or things I'm feeling. At the beginning, it was really hard—it was hard to face myself and write the things I wouldn't say out loud… I guess I never would have imagined that a bunch of other people would be feeling the same way and relating to the same stuff. So now it feels like second nature, [writing these lyrics] helps my own personal healing." 
The journey to this point, however, did not come without its costs.
"It's been an uphill battle for me. Not that I ever thought anything about this would be easy… but I'm constantly in spaces in pop music where I am the only woman or the only Black person in the room." To her fans' benefit, LU didn't allow her voice to be drowned out by the isolation and singularity that comes with being the only in a space crowded by a chorus of those who looked nothing like her.
"I loved a challenge—Rihanna would have been [the only Black woman] doing [mainstream] pop music [when I was growing up]… It's music I've always loved and I want to leave behind a legacy in this genre of music," she says.
Undeniable talent and a tenacious work ethic aside, LU's also seen support from programs such as First Up with RBCxMusic. "I have been very blessed and lucky to be selected," says the artist, who always knew she would be a musician, even from a young age. The program offers a platform for emerging Canadian talent to showcase their music, grow as an artist, share their story and reach a wider fanbase. It also helped LU receive some much-needed funding.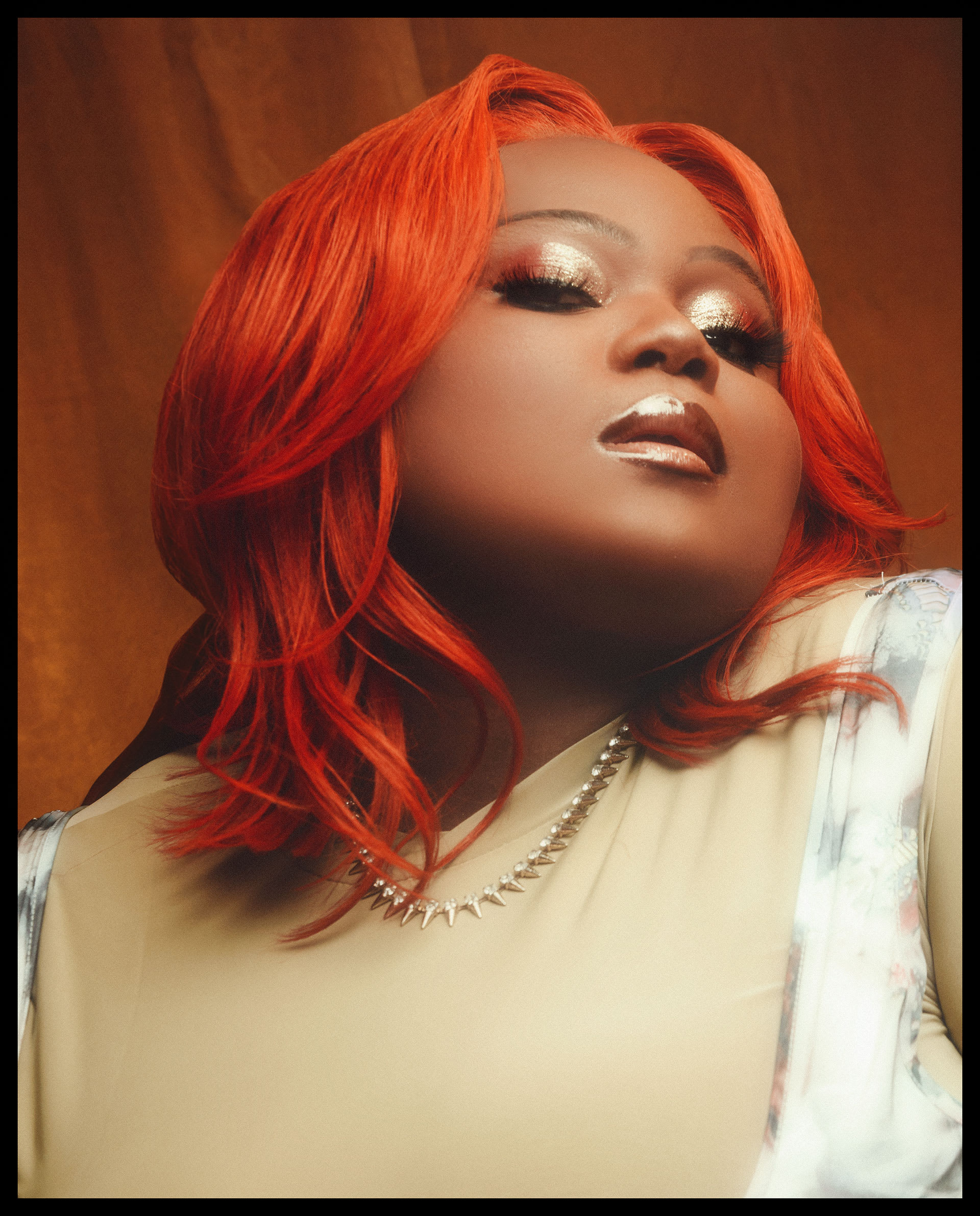 "We are still in a pandemic and that's been very hard on artists because we just can't perform live the way we used to. For me, it's been a very big help," LU says, noting that for many artists this is the bulk of their revenue. As one example, RBC helped LU perform at paid virtual gigs.
Good thing, too, because even in times before the pandemic, music served a higher purpose for the Regent Park-reared singer/songwriter. "I always leaned on music during my darkest moments," LU adds. These experiences yield unassailable self-love anthems, track after track.
LU is also a proponent of paying the benefits she's received forward: "Therapy can be very helpful but I find a lot of people—especially Black people and people of colour—aren't really comfortable with it. When I released my debut EP Worthy, we worked on an initiative to give back free therapy to my fans and to people who support me. Because not everyone can afford it. So just to be able to give back to the community and support people and get them into therapy—some for the first time—it meant a lot because it was way bigger than music." For the initiative, LU partnered with Toronto's NU Counseling & Psychotherapy, connecting 12 people with a therapist.
LU also seeks to work and collaborate with other women and other Black artists to ensure she doesn't remain the only. "I'm making an effort to work with as many women as I can, whether it be on my team or directors or writers—I do that on purpose. My job is to open the door for other people so they would open the door for many, many more. I can do my part."
And it's not difficult to see why she's garnered a loyal following in the process—especially within other frequently marginalized communities. "It's just been interesting to see the people that listen to the music. They come from all walks of life—a lot of women, a lot of men, and people from the LGBTQ+ community."
As for what's on the near horizon for LU KALA, fans can look forward to a new EP soon. Since last speaking with Complex, LU has been busy creating music and collaborating with other artists to create new sounds destined to be on repeat. "I've been working on a lot of new music—some of my fave music, some ballads—and I'm really excited," she adds. "Expect to see more of me and some of those songs soon."