Fresh off releasing STILL+—a deluxe version of his debut album a year after its initial release—Toronto's TOBi is back with a thought-provoking visual to accompany the stacked Toronto remix of "24." Directed by Kit Weyman for Director X's video production house, Popp Rok, the arresting winter-filmed visual adds layers and dimensions to the original version of the song with sharp choreography and narrative flair.
The original version of "24" tapped into the precarious nature of being a young Black male striving to survive amidst stereotypical racial profiling and the limited opportunities societal inequalities have thrust upon him, leading to the sobering aspiration to live another 24 hours.
Featuring high-profile and critically acclaimed Toronto MCs such as Polaris Music Prize winner Haviah Mighty, Shad, and Jazz Cartier, TOBi was deliberate and intentional about who he selected to apply bars to the newly reconfigured version of the song.
"For this video, I welcomed the mind of artists who are pushing back against societal norms and making a statement that we are more than our expectations," says 26-year-old TOBi. "I took the opportunity to aim at changing the narratives that have existed before we were born, especially as it relates to Toronto."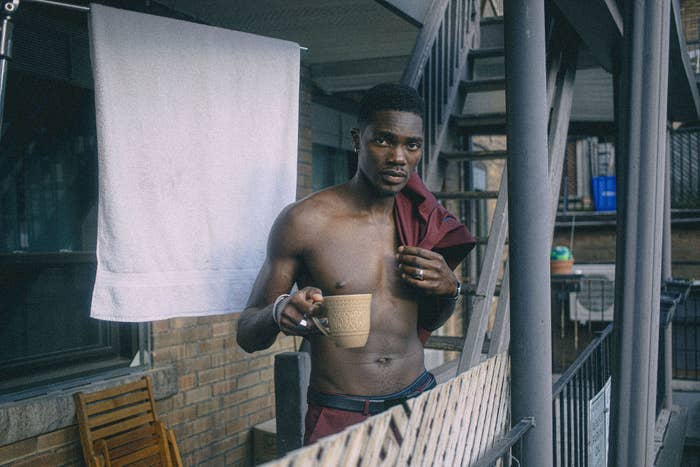 The three MCs recruited for the video deliver on this promise. Flanked by an all-female crew, Haviah Mighty asserts herself, expanding on this theme from a Black woman's point of view, defiantly pushing back negative perceptions and surveillance while atop a police car. Alternating between marching purposefully down the street and in a professorial role in a classroom setting, Shad tables a list of political and social demands before reflecting on how his own childhood was checkered by behavioural boundaries deemed acceptable for Black boys. Meanwhile a sidewalk-stationed Jazz Cartier delves into the inner anxiety and vulnerability caused by musing on mortality.
Delivering the song's original hook between these verses, TOBi himself steps up to deliver a brand new verse to cap off the track. Vowing to leave a legacy that will outlive his own death, his fears of a truncated existence surface nevertheless as he rhymes alongside featured guitarist Ejji Smith. "News cycles got mamas traumatized/No such thing as a long term plan/When you can't see 25."
Filmed around Toronto locations such as the Sherbourne TTC station and the Port Lands and featuring school-uniformed youth resisting notions of their limited potential through energetic and creative dance, TOBi's message is unapologetically applied to its immediate environment.