SATE's musical presence is undeniable. The Toronto singer who releases her sophomore album The Fool today is known for her ferocious sound drawing on hard rock, blues, and punk influences exuding a raw and incendiary presence in a live setting.
That intense sound and feel is translated not only to her new album, but also to the short film that accompanies its release. The nine-minute clip, directed by Andrew Hamilton (known for Drake's "5AM in Toronto" video) begins by capturing SATE running through the woods. Brought to an abrupt stop by a mysterious fog-shrouded portal, SATE is transported into three different environments and songs from the album stitched together through the clip's duration. The visual ties into the themes SATE explores on the 'cosmic-rock' themed The Fool, emphasizing spiritual connections to the tarot, affirming self-belief, perseverance, and authenticity.
"This album is vital to me," SATE says in a statement. "It's a reflection on the risks I take to live fully while experiencing both victory and tumult, and the spaces in between where I learn resilience. Ultimately, this album is for the Fool in all of us."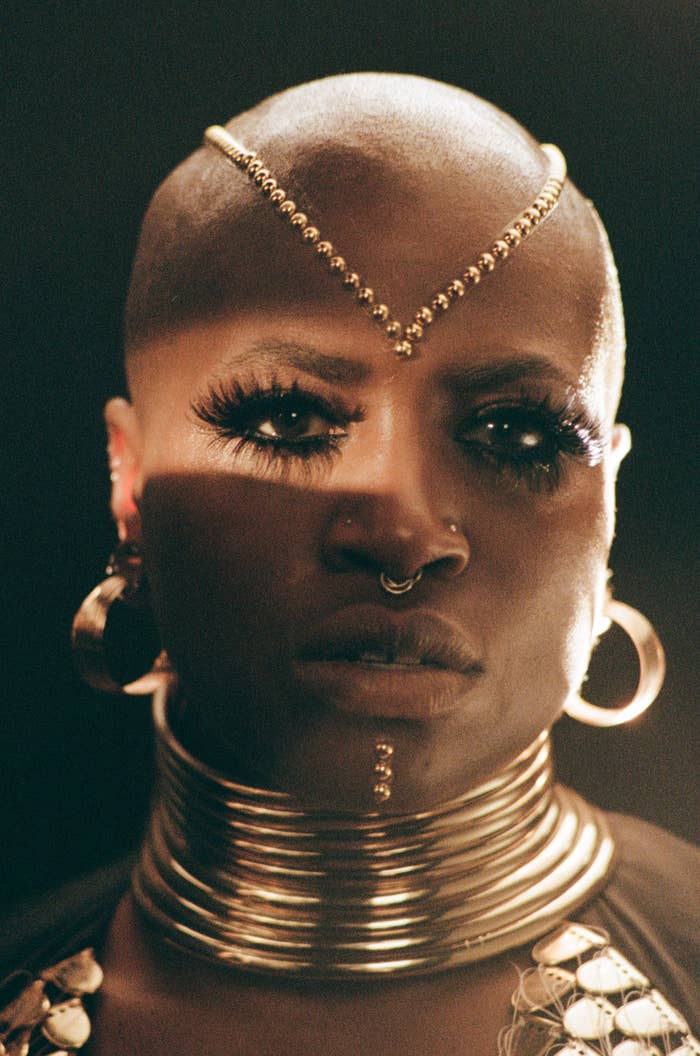 In the clip, the searing decibel levels of the garage-rocking  "Nobody," featuring acclaimed Toronto power duo The OBGMs, simultaneously raises the ire of a disapproving NIMBY (who looks uncannily like SATE with a wig and a business suit) and the smiling admiration of a bike-riding young girl. The empowering theme of the latter track carries into "Howler," but this time SATE brings a crew of friends unapologetically eschewing constraining notions of femininity. With some clever visual reversing of the narrative, the clip comes full circle with the title track from the album.
While "Howler" and "Nobody" represent the Empress and the Strength tarot cards respectively, The Fool is the hero of the card deck, representing taking a leap of faith into the unknown and mirroring SATE's creative journey in making the album. "I can't believe the journey this album has taken me on and the fact that I'm finally ready to share it with the world," says SATE. "I finished it, put it on hold, opened it and myself up again, to finally take my own Fool's leap."