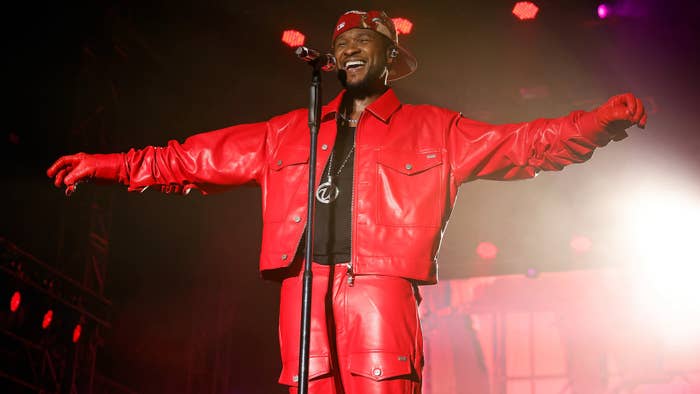 Usher spent his Las Vegas residency serenading celebrities.
His viral moment with Keke Palmer saw the worst fallout, leading the father of her child to openly criticize her online. In a new conversation with The Breakfast Club, the Confessions singer discussed the aftermath of the situation when discussing how his Super Bowl Halftime show will be different from his residency.
"You not gonna be able to steal anyone's girl from the Super Bowl stage because you won't be that close to the crowd, so how do you plan to terrorize people's relationships at the Super Bowl?" Charlamagne Tha God asked Usher.
"My Vegas residency is specifically what it is and my performance at the Super Bowl will specifically be what it is," Usher responded. "But I will tell you, I'm not Mr. Steal Your Girl. That's Trey Songz. I'm the guy who tells you, 'Don't leave your girl around me.' So you should come with your girl. You should be there."
When asked what happened after Palmer's appearance at his show, and if she got a "'Hey, you good?' call," Usher said, "Not only did we get a good, good call, we shot a video too. The idea was to actually … bring good attention to it. Good intention and attention. I think that we live in a sensational time - we live very 2D. … The idea of what this is was just about fun and just enjoying that moment and not missing it."
The music video Usher is referring to was for his aptly titled song "Boyfriend," which includes the lyrics, "Somebody said that your boyfriend's looking for me" and sees him dancing with Palmer.