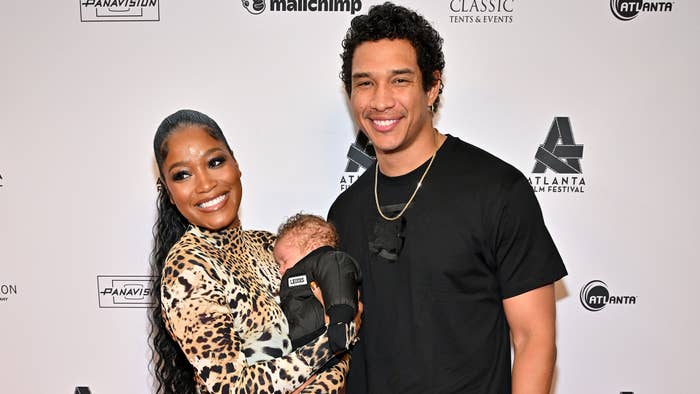 Keke Palmer's boyfriend Darius Daulton Jackson, with whom she shares a child, has doubled down after he criticized her choice of outfit at a recent Usher concert.
A video of Usher singing "There Goes My Baby" to Palmer at a show went viral on Twitter earlier this week. In a sheer black dress and black bodysuit, she embraced Usher as he performed the track. At one point, she even joined in singing. The clip later prompted a reaction from Jackson, who tweeted, "It's the outfit tho... you a mom."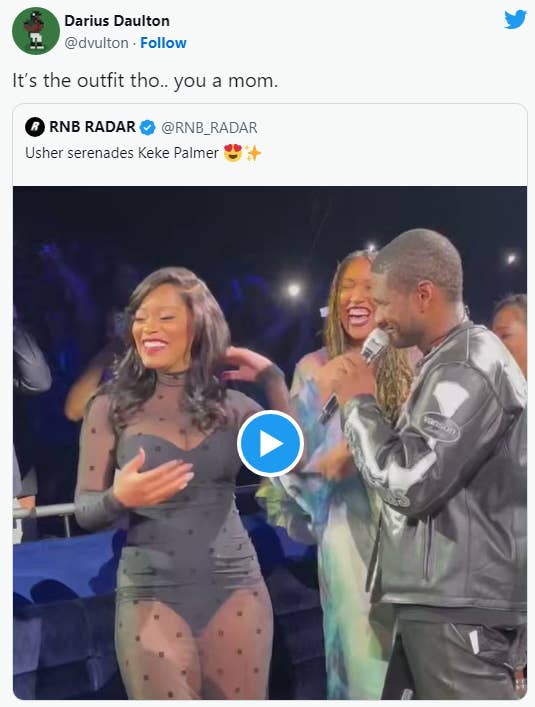 His tweet was swiftly met with criticism on Twitter, where people resurfaced old tweets of his and called out his double standards. "Men are so weird why would you tweet that publicly omg?" wrote one user, highlighting how he could've messaged her privately about it if he was bothered so much (he shouldn't be). "You're a father," wrote another person alongside a photo of Jackson in his underwear, which he shared on Instagram. "Why you half naked for the whole world to see?"
After the viral video and Jackson's reaction, Palmer shared a series of photos further showcasing her outfit.
"I wish I had taken more pictures but we were running late!" she wrote, indicating she's unbothered by Jackson's thoughts on her choice of clothing. "I am telling y'all right now, if you haven't seen @usher YOU MUST GO!! HE WAS SO FABULOUS!! Giving theater, Atlanta downnn, tips and tricks and just absolutely iconic. I was truly inspired as a performer. I whooped some ass in spades too!" In the comments, Usher added, "The Big Boss! Thank u for coming."
Jackson doubled down on his criticism not long after that, suggesting that he was not phased by what the internet had to say about him. "We live in a generation where a man of the family doesn't want the wife & mother to his kids to showcase booty cheeks to please others & he gets told how much of a hater he is," he tweeted. "This is my family & my representation. I have standards & morals to what I believe. I rest my case."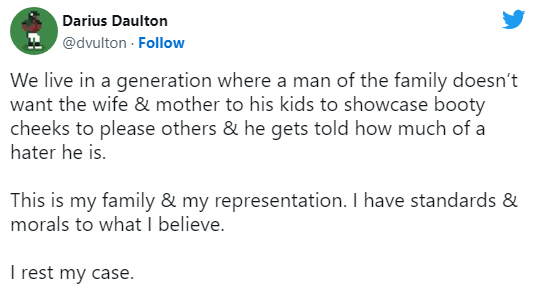 Once again, Twitter did not hold back on what they thought of Jackson's comments. "Respectfully, one father to another, you gotta be cognizant of the lane you're in," wrote one reply. "She's not 'showcasing booty cheeks' so much as she is an icon sharing the stage with an R&B living legend." Others pointed out that Palmer is worth substantially more than him in financial terms.
In the fallout of the backlash, Jackson deleted his Twitter account. As pointed out by The Neighborhood Talk on Instagram, it appears as if they've unfollowed each other on IG.
Usher, meanwhile, seemingly reacted to the situation with his first-ever post on Meta's new social media platform Threads. "Am I trending yet?" he joked.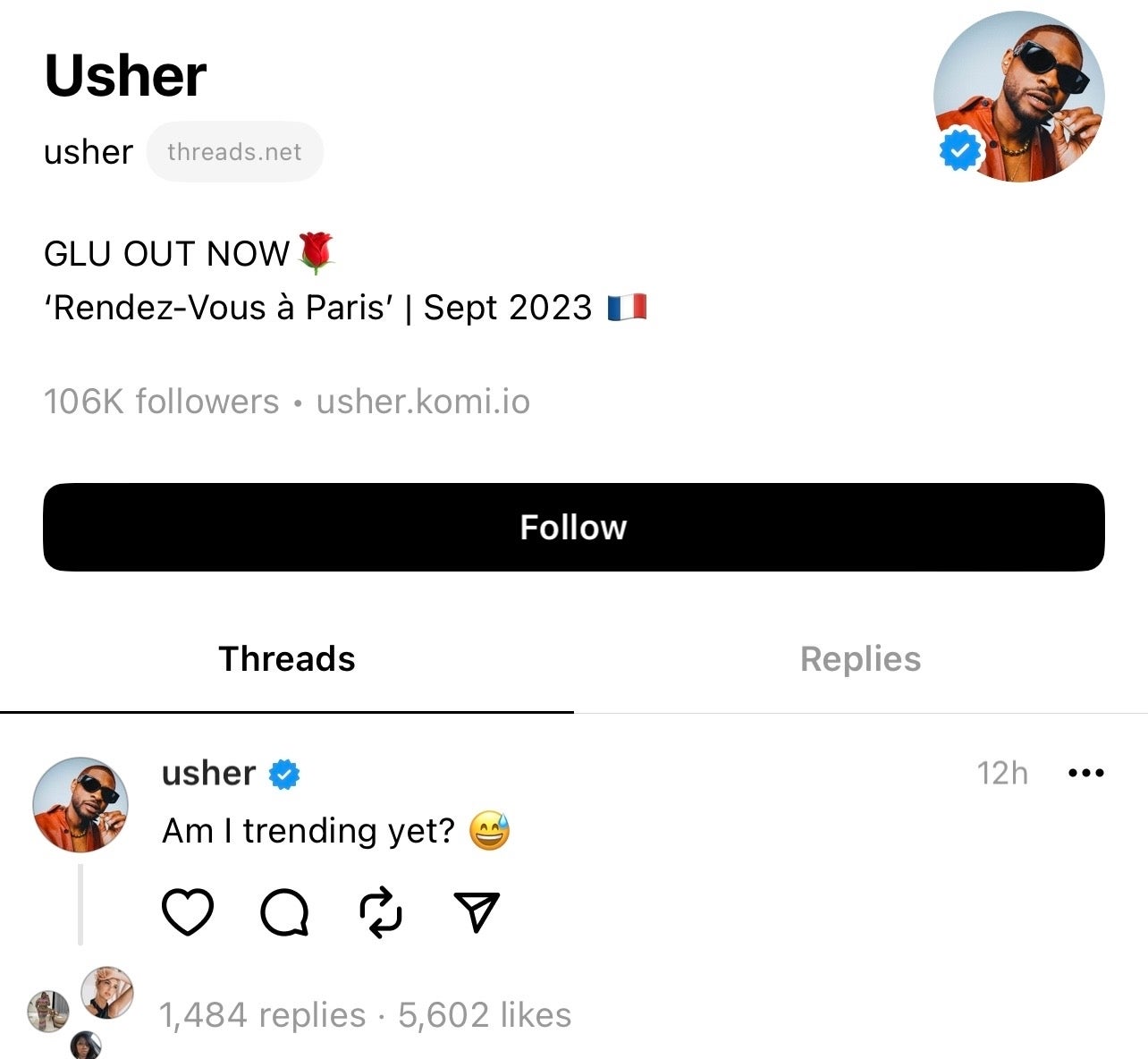 Palmer and Jackson first met in 2021 at a Memorial Day party. They confirmed their relationship in August of that year with a post on Instagram. They welcomed their son Leodis in February 2023.