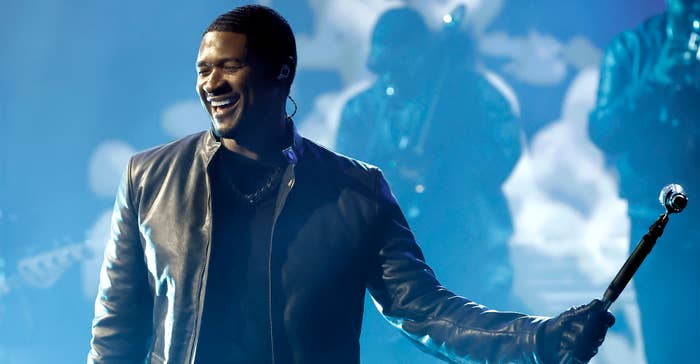 Apple Music has tapped Usher to headline the Super Bowl LVIII Halftime Show. The game is set to take place Feb. 11 at Allegiant Stadium in Las Vegas.
The news regarding the legendary singer's involvement was announced Sunday on Twitter by incorporating several entertainers and NFL stars, from Kim Kardashian to Deion Sanders, in a parody of his iconic "Confessions, Pt. II" skit.
"It's an honor of a lifetime to finally check a Super Bowl performance off my bucket list. I can't wait to bring the world a show unlike anything else they've seen from me before," Usher said in a statement, per Billboard. "Thank you to the fans and everyone who made this opportunity happen. I'll see you real soon."
Usher has appeared during the NFL's Super Bowl halftime show in the past. The singer took the stage alongside the Black Eyed Peas who headlined the show back in 2011.
Earlier this year, Rihanna, who was pregnant at the time, headlined the show and before her, Dr. Dre, Kendrick Lamar, Mary J. Blige, Snoop Dogg, Eminem and 50 Cent, all took the stage to perform in 2022.
Check out the skits below.