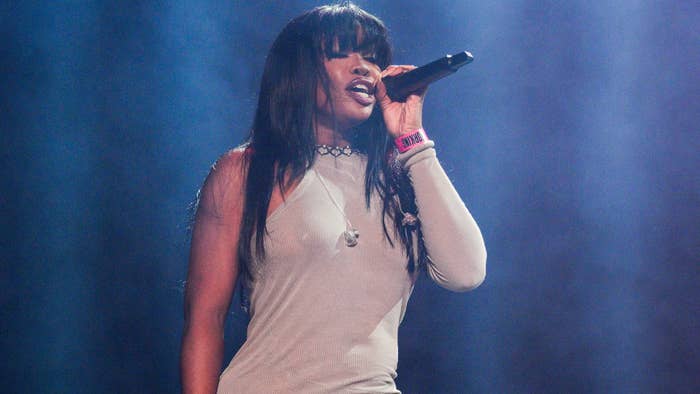 SZA didn't envision SOS becoming a chart-topping album.
The singer revealed the truth in her new cover story with Rolling Stone. "I didn't think I'd be No. 1 at all," she told writer Mankaprr Conteh. "I thought Taylor [Swift] was going to dust me."
Solána added, "I don't know what n***as wanna hear from me. I never know when things are going to be popular. I never know what songs people are going to attach to."
Dropping five and a half years after CTRL, her sophomore full-length SOS was a huge success. It landed the TDE signee her first No. 1 album on the Billboard 200, with 21 of the record's 23 songs charting on the Billboard Hot 100, and "Kill Bill" peaking atop the chart.
SZA recently released the Justin Bieber-featuring version of her SOS album cut "Snooze" in mid-September after dropping off the original version's music video in late August, with cameos from Bieber, Benny Blanco, Woody McClain, and Young Mazino, all playing failed lovers.
The same day as her new rendition of "Snooze," SZA's first collaboration with Drake, "Slime You Out," arrived. It's set to appear on Drizzy's album For All the Dogs.
Elsewhere in her Rolling Stone interview, Top Dawg Entertainment co-president Terrence "Punch" Henderson said he pulled SZA from performing at the 2023 MTV VMAs when she wasn't nominated for Artist of the Year.
"It wasn't not getting nominated. The ultimate disrespect is you don't even want to discuss why she wasn't nominated or what the criteria was," he explained. "I asked about the Artist of the Year nomination, they were basically like, 'She got nominated for a bunch of other ones.' And to me, that felt like, 'Shut up and dribble.'"