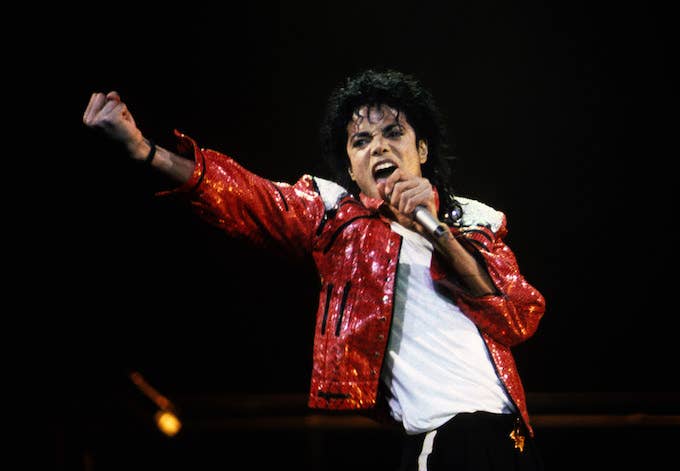 UPDATED Jan. 10, 2:15 p.m. ET: After its upcoming Sundance Film Festival premiere, the bound-to-be-controversial Michael Jackson documentary Leaving Neverland will hit HBO as well as Channel 4 in the U.K. Both networks were producers on the project.
No specific date has been announced, but Finding Neverland should air this spring.
See original post below.
This year's Sundance Film Festival will include the premiere of a surprise documentary on two men who claim that Michael Jackson sexually abused them.
The synopsis of the film, titled Leaving Neverland, reads: "At the height of his stardom Michael Jackson began long-running relationships with two boys, aged 7 and 10, and their families. Now in their 30s, they tell the story of how they were sexually abused by Jackson, and how they came to terms with it years later."
According to the outlet, the documentary will be told in two parts and run a total of 233 minutes.
In 1993, Jackson was accused of molesting a boy, but agreed on an out-of-court settlement before the case went to court. In 2005, he went to trial over allegations that he molested two brothers, but was acquitted in that criminal trial. None of his previous accusers are the two in the documentary, whose identities have not yet been made public.
A spokesperson from the Estate of Michael Jackson commented on the forthcoming documentary, telling The Wrap, "This is yet another lurid production in an outrageous and pathetic attempt to exploit and cash in on Michael Jackson." The spokesperson added that "both testified under oath that Michael never did anything inappropriate toward them" and "filed lawsuits against Michael's Estate, asking for millions of dollars. Both lawsuits were dismissed."
The spokesperson continued, "This so called 'documentary' is just another rehash of dated and discredited allegations. It's baffling why any credible filmmaker would involve himself with this project."
Michael Jackson passed away from cardiac arrest in 2009.