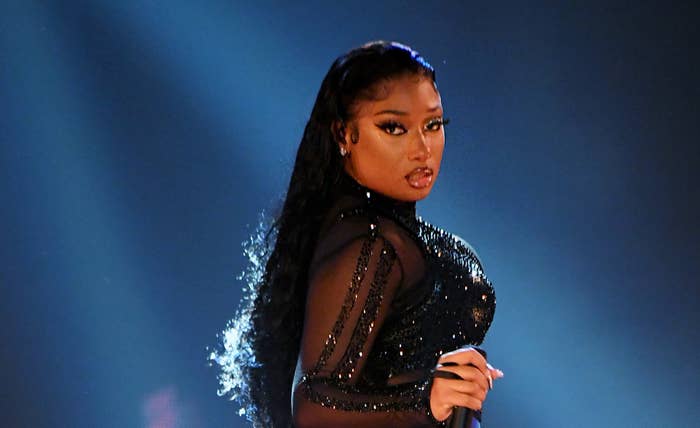 Megan Thee Stallion has responded to a false report that Tory Lanez's charges were dropped in connection to shooting her.
In a series of tweets, Megan called the report a "lie" and "fake news." She took direct aim at Lanez, writing, "My story not changing and bitch you going to jail."
She also touched on other trauma she's endured in addition to the shooting, with the recent deaths of her mother and grandmother, and the death of her father when she was a teen.
On Thursday, a few viral tweets reported that Lanez's charges—to which he has pleaded not guilty—had been dropped, with the tweets including a supposed screenshot of a Los Angeles County-area court website as proof. If this had been so, Megan wouldn't have been the one who dropped the charges, since Lanez was charged by the Los Angeles County District Attorney's Office.
His next court date is now slated for Feb 25.
Last October, the DA charged Lanez with one felony count each of assault with a semiautomatic firearm and carrying a loaded, registered firearm in a vehicle. It was also announced that he was facing "a gun allegation and that he personally inflicted great bodily injury" on "a female friend in the Hollywood Hills."