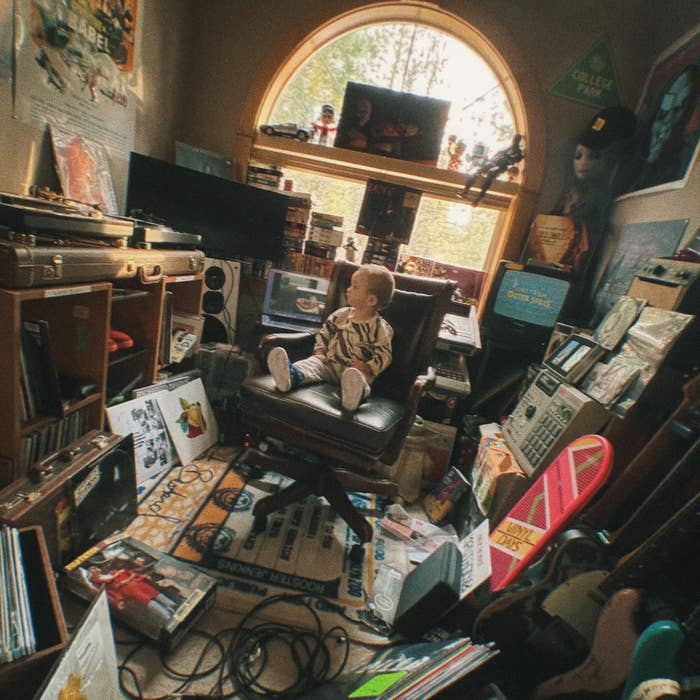 Logic's long-teased album, Vinyl Days has arrived, via Def Jam.
The project is the Maryland native's eighth studio album, and includes previously released songs "Decades," "Tetris," "Therapy Music" with Russ," "Vinyl Days" featuring DJ Premier, "Orville" with Blu & Exile, "Bleed It," and "Breath Control" with Wiz Khalifa. The album also includes appearances from Action Bronson, Currensy, RZA, Royce Da 5'9", The Game, and more.
Logic and Wiz Khalifa will also be embarking on the Vinyl Verse tour this summer, co-headlined by both rappers and featuring special guests DJ Drama, C Dot Castro, and Fedd the God.
Vinyl Days is Logic's first offering since 2020's No Pressure. Vinyl Days also follows the rapper's summer 2021 new music run, which saw him release the songs "Intro," "Vaccine," "Get Up," "My Way," and "Call Me" over the course of five weeks. The campaign capped off with the arrival of his mixtape Bobby Tarantino 3.
Listen to Vinyl Days below.