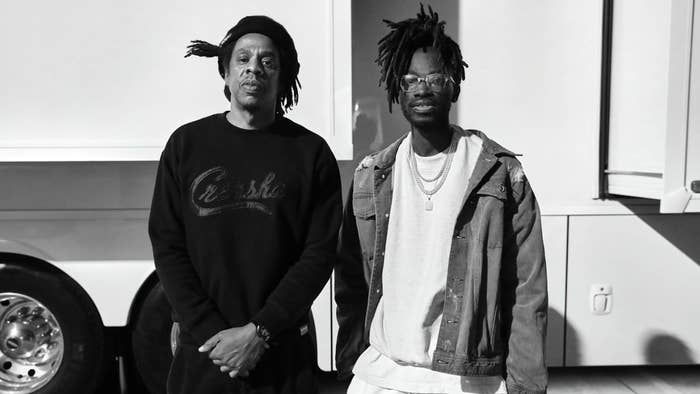 Jay-Z's investment firm Marcy Venture Partners has taken a stake in 24-year-old technologist Iddris Sandu's incubator spatial LABS.
With the partnership, MVP and sLABS will delve into the intersection of tech, culture, and humanity. Under spatial LABS, Sandu will first launch LNQ, a blockchain-enabled hardwire platform that "aims to make the metaverse more accessible and provide creators with decentralized tools to engage with their communities through LNQ's proprietary, real-time processing stack," according to a press release.
sLABS has previously collaborated with Beyoncé's Ivy Park, Nipsey Hussle's The Marathon Clothing Store, Rihanna's Fenty line, and Kanye West's Yeezy. "Iddris has a conscious world view and a youth centric vision that is innovative and refreshing to witness," Jay-Z said in a statement. "We share similar parallels in how we imagine impacting people in our lifetime. Partnering with him on this journey and others is very exciting."
The Ghana-born and Southern California-raised Sandu has been working with the world's biggest companies since the age of 13, including Apple, Google, Facebook, Adidas, and Nike. 
"JAY-Z has always been at the forefront of cultural evolution and identifying the next leaders," Sandu said. "Aligning with Marcy Venture Partners assists with our vision for elevating the youth as it relates to access and a means totruetechnological empowerment.The lasting impact of this relationship is not simply defined by the work we're doing now, but by the immeasurable impact for generations of creators to come."
Marcy Venture Partners recently backed the San Francisco-based startup NFT marketplace Bitski, as part of a $19 million investment which included other investors like Roc Nation co-founder Jay Brown, Troy Carter, Endeavor CEO Ari Emanuel, 3LAU, abd Andreessen Horowitz (a16z).