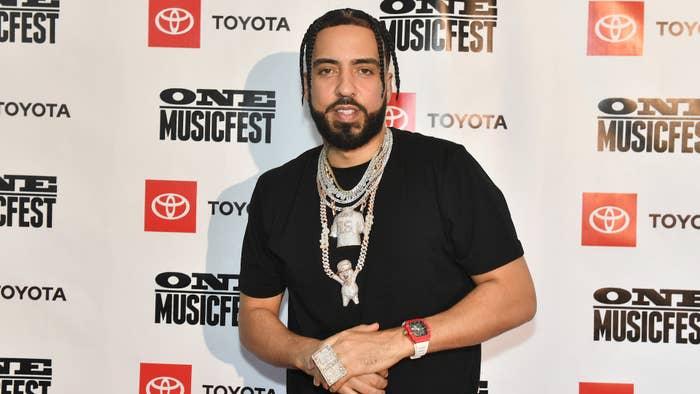 French Montana responded to a troll on Twitter, who used Squid Game to set up a joke about the rapper, insinuating that he's had very few songs without a feature.
"For the next game, you need to name FIVE French Montana songs without features," user @sticktalkz tweeted alongside an image of the red guards from the Netflix series.
After French caught wind of the tweet, he fired back, listing 14 of his solo songs, including "Ain't Worried About Nothing," "Sanctuary," and "F*ck With Me Get Bag." He ended the tweet by saying, "Now eat a d*ck. I'm droping [sic] a solo track this week."
This isn't the first time French has had to defend himself against his critics. Last year, he claimed that he could go "neck to neck" with Kendrick Lamar. "Most of kendricks features Too!" Montana commented in response to those saying that all his hits have features. "I never compared myself I just stood up for myself. we all know kendrick one of the goats," he added.
French later appeared on Everyday Struggle to state his case, saying that he was purely defending himself. "I never knew that standing up for yourself wasn't cool no more," he said. "People was acting like I said something wrong."