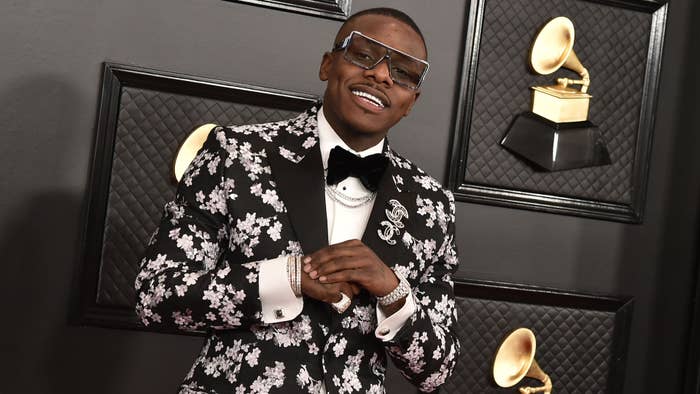 DaBaby has landed his second No. 1 album on the Billboard 200 with Blame It on Baby.
Released on April 17 via SouthCoast/Interscope Records, the project pulled in 124,000 equivalent album units, according to Nielsen Music/MRC Data. Of those units, 110,000 were from steams, 12,000 from album sales, and 3,000 were in track equivalent units.
Blame It on Baby also dethroned The Weeknd's After Hours album from the No. 1 spot, where it sat for four consecutive weeks. After Hours is now at No. 2. DaBaby's previous album, 2019's Kirk also debuted at No. 1, with 146,000 units.
Blame It on Baby marks the eighth week in a row that an R&B/hip-hop project has led the Billboard 200, marking the longest such stretch in more than a year. In addition to The Weeknd's album dominating the chart for four weeks, Lil Uzi Vert's Eternal Atake sat at No. 1 for two weeks, and Lil Baby's My Turn held the spot for one week. All three titles topped the Top R&B/Hip-Hop Albums chart as well.
After Hours dominance continued long after it dropped in March, partly because The Weeknd kept releasing new songs, including the Major Lazer-remixed version of "Blinding Lights." After Hours also became the first album since Drake's Scorpion to hold the top spot for four straight weeks.
Elsewhere on the chart, Lil Baby's My Turn fell to No. 5, while Post Malone's Hollywood's Bleeding held steady at No. 6.