Coi Leray Fires Back at Haters After Calling Music Industry 'Over Saturated'
Coi Leray pushed back against criticism after tweeting that the music industry is "over saturated."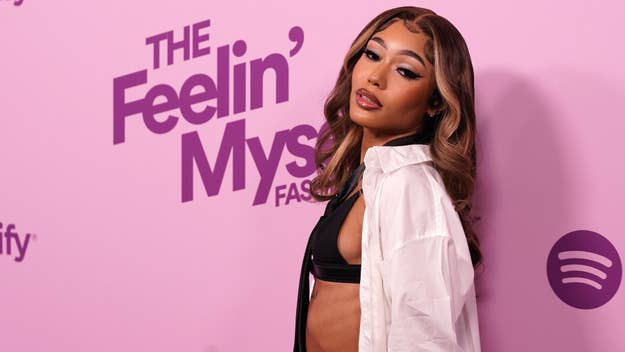 Presley Ann / Getty Images for Spotify
LOS ANGELES, CALIFORNIA - MARCH 16: Coi Leray attends Spotify Presents: The Feelin' Myself Fashion Show at Sunset Room Hollywood on March 16, 2023 in Los Angeles, California. (Photo by Presley Ann/Getty Images for Spotify)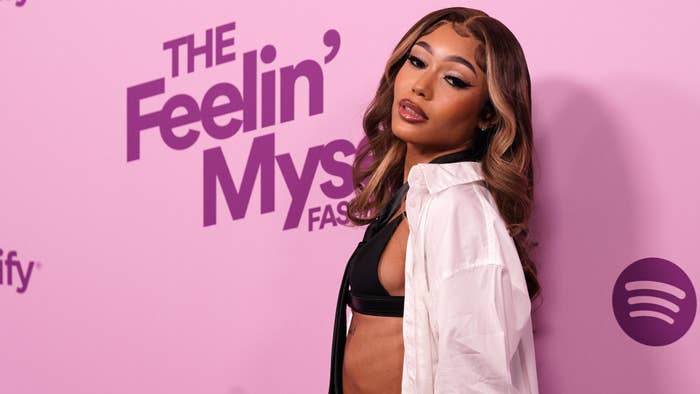 Coi Leray took to Twitter to make some comments about the music industry and her own career.
"The music industry is over saturated. Every song is a hit. Everybody is a star," she wrote on Monday evening.
A user responded to her tweet, remarking on the rapper's career, perhaps nodding to the fact that Coi's father is Benzino.
"Can't help but think Coi benefited from said saturation. Valid message, wrong messenger," the user wrote.
Coi responded, saying, "Y'all buggen. My versatility, my stage presence . My stats. My collabs. My Brand Deals. Fashion Girl. I can dance. Sing. Rap. It's fine if you don't see it now. I'm in no rush for you to notice."
The 25-year-old had more to say about her versatility as an artist: "lol I'm that girl. Real life. Offline. In the booth. On the stage. On the red carpet. On the radio. Overseas. And that's just what it is. Shout out to my bitches who stay true to them selves and dgaf what nobody has to say!"
She also gave a hat tip to her TikTok stats.
At one point, critics were burning Coi for charting on TikTok, though she's soince found success on the Billboard charts. Back in October 2021, she slammed her haters, tweeting, "Tik Tok artist goes straight to Billboard every time so call me a Billboard artist whenever you wanna throw Tik Tok in there."
She continued responding to fans on Monday evening. Read more from her below.