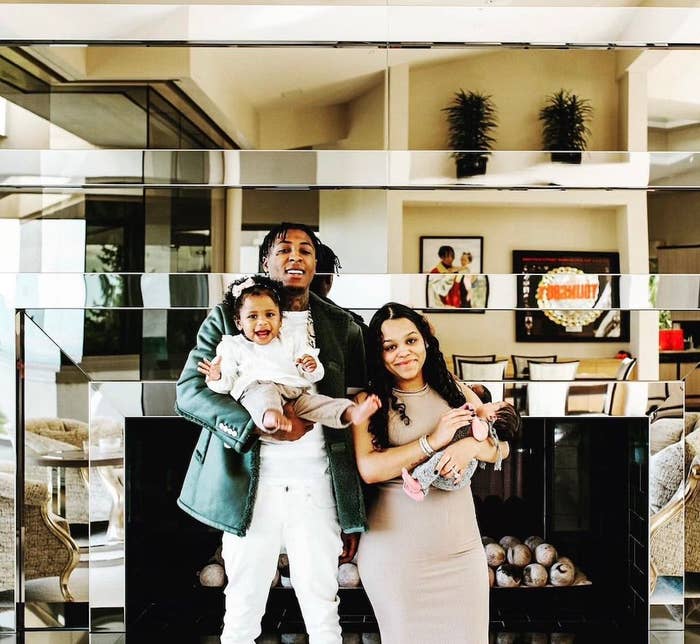 It's been a busy year for YoungBoy Never Broke Again.
The Baton Rouge rapper returned Thursday night with Ma I Got a Family, hosted by DJ Drama. The effort marks YoungBoy's sixth full-length release of 2022, following Colors, The Last Slimeto, Better Than You, Realer 2, and 3800 Degrees, which arrived just two weeks ago. 
Ma I Got a Family was confirmed on social media Sunday, shortly before YoungBoy announced his plans to release four more projects before 2023.
"Fun challenge '10 tapes 1 year ??'" he wrote on YouTube. "I'm finna be on 6 you think I can do it?"
Though it's a lofty goal, YoungBoy can easily pull it off if he keeps up his current pace.
Ma I Got a Family also arrived on the rapper's 23rd birthday, and mere weeks after he welcomed a second child with his fiancée Jazlyn Mychelle. The newborn is said to be YoungBoy's 10th kid overall. He also reportedly shares children with Yaya Mayweather, Nisha, Starr Dejanee, Niya, Jania Bania, Kaylyn Marie Long, and Drea Symone.
The 19-track project includes songs like "Pop Out," "McQueen," "Kentrell Talk," and "King of the Jungle," and features guest appearances by Nicki Minaj ("I Admit") and Yeat ("I Don't Text Back.")
It's also Drama's third Gangsta Grillz release of the day, alongside Jeezy's Snofall and Snoop Dogg's I Still Got It.
Give Ma I Got a Family a listen below.