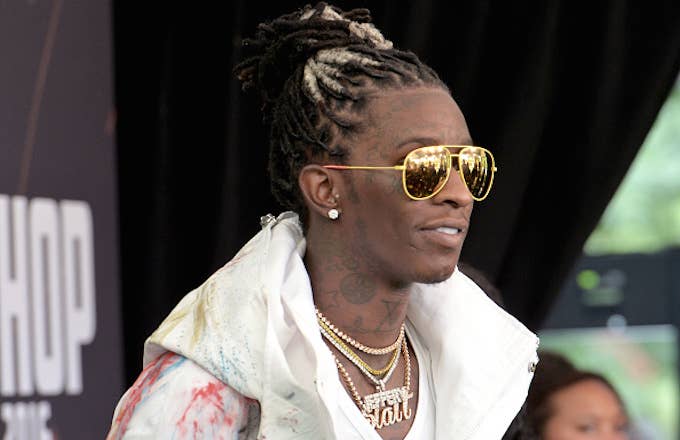 It appears Young Thug still believes he's "bigger than the law."
According to TMZ, the Atlanta rapper was scheduled to appear in court on Thursday to resolve a previous ticket for excessively tinted windows. Thugger failed to attend the hearing, so the judge issued a warrant for the 25-year-old's arrest. Once again.
Three weeks ago, Atlanta police arrested Thug while he was shopping at the Lenox Square mall. Officers were responding to a report of a stolen vehicle, when one of them recognized the Jeffery rapper and remembered he had skipped a court date regarding the illegal window tinting. Shortly after the arrest, Thug posted a $500 bond and then wen to Instagram to declare he was above the law.
To no one's surprise, Thug isn't sweating the second arrest warrant. At least that's the impression he's giving. Just hours after the judge called for the rapper's arrest, Thug went to Instagram with another cocky video.