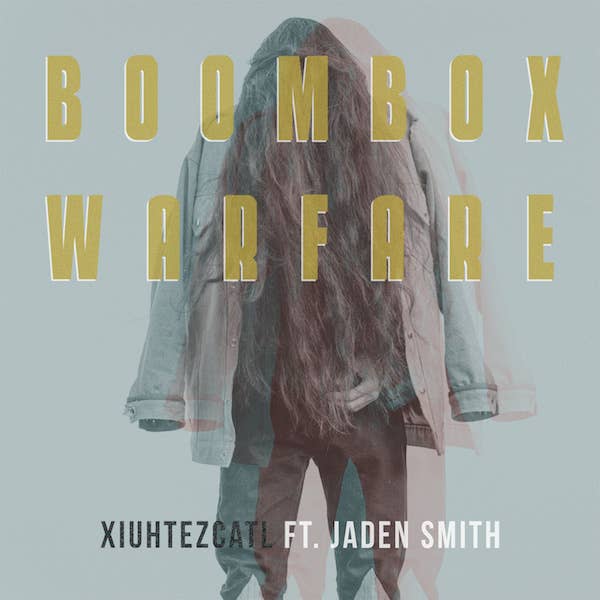 Jaden Smith has joined forces with environmental activist Xiuhtezcatl on a new track called "Boombox Warfare."
The song finds the young artist reflecting on the political power of music and the ways it has helped promote Xiuhtezcatl's cause. The 18-year-old indigenous Mexican American has gained national attention for his fight against environmental injustices, specifically taking a stand against climate change as well as fracking in his home state of Colorado. The teen has also led high-profile lawsuits against the government and has performed at the Standing Rock encampment alongside Immortal Technique and Nahko.
"X is one of my favorite artist of this generation and I'm honored to work with him every chance I get," Jaden said.
"This song, this music is how we resist. 'Boombox Warfare' is meant to be an anthem for youth empowerment," Xiuhtezcatl explained. "To serve as a reminder that the power of the people is more powerful than the people in power."
"Boombox Warfare" follows the release of Xiuhtezcatl's debut album, Break Free.
You can listen to "Boombox Warfare" via SoundCloud below.
The official lyric video for the collaboration can also be viewed: