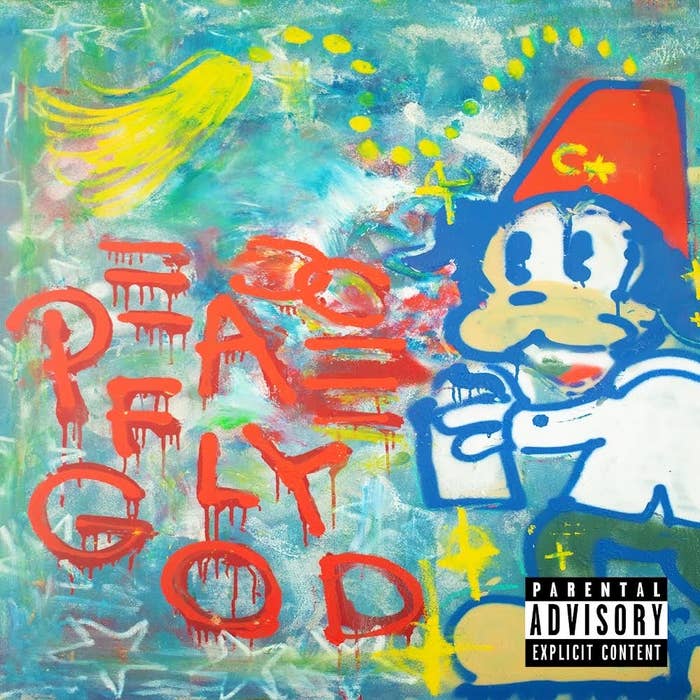 Following weeks of anticipation, Westside Gunn has finally unleashed Peace "Fly" God—his first solo effort since 2021's double album, HWH8: Sincerely Adolf.
The Griselda rapper initially planned to drop the project during Paris Fashion Week last month, but was forced to postpone it due to time constraints: "PEACE 'FLY' GOD droppin," he wrote via Instagram on June 24." I promise u. I'm just fuckin Paris up and I haven't had time to mix and master in the states yet, but I'm a drop this song in the next few days to hold y'all over."
It wasn't until the Fourth of July when Westside revealed the new release date for Peace "Fly" God, which he described as "an art piece" rather than "album."
"I'm back in the states and the homies pulled right up on me, now the tape is complete!" he wrote. "Idgaf about the mix or the master I wanna keep that shit grimey af, so I'm dropping this Fri fuck it."
Westside has since unveiled the mixtape's 10-song tracklist, which boasts features by Stove God Cooks and Estee Nack, as well as production by Madlib, Don Carrera, Conductor Williams, and Daringer.
You can stream Peace "Fly" God now on Apple Music and Spotify. Westside will follow up the project with Michelle Records, which is named after his late aunt.