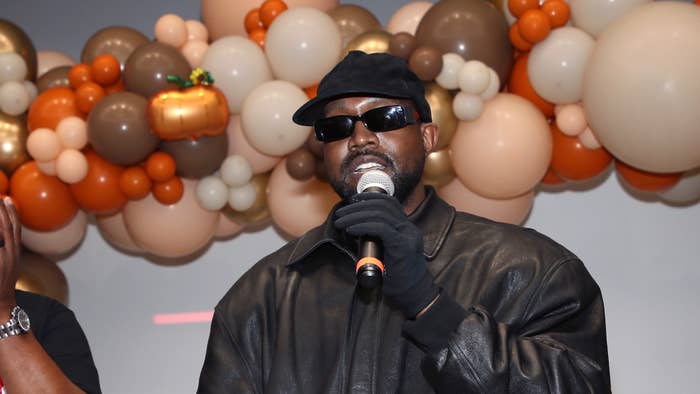 Is Kanye West reuniting with Scarface? It definitely looks that way.
Newly surfaced video features the Donda rapper working in the studio with his former collaborator by his side. Though there's no sound, the clip shows Ye enthusiastically playing the piano while Scarface nods his head to the beat. It's unclear if Kanye was working on new material or if it was just jam session among friends. 
Kanye and Scarface began their working relationship in the early aughts, first joining forces on Jay-Z's "This Can't Be Life" before teaming up on "Guess Who's Back," "Heaven," and "In Cold Bold," all of which appeared on Scarface's 2002 project The Fix. Back in 2015, the Geto Boys member revealed he was supposed to appear on Ye's "Jesus Walk" track along with Hov; however, scheduling conflicts preventing him from laying down a verse.
"I think I got tied up," Scarface explained to VladTV. "Jay-Z always bring that shit to my attention every fucking time. 'Man, you was supposed to be on the 'Jesus Walks, man. We set that up for you.' [...] Something else came up. I was working at Def Jam and something else had came up."
The footage of Kanye's recent studio session comes more than three months after Scarface received a life-saving kidney transplant from his son. Shortly after, the Houston native announced his intention to step away from rap, but reassured fans he wasn't completely quitting music.
"[I'm] done with the rap," he said on the Geto Boys Reloaded podcast. "I want to do something different now … If I could, I would love to go into a different lane of music. Maybe blues or rock. Maybe alternative. I want to do something different now."