Nicki Minaj Goes Off After Being Accused of Not Supporting Other Female Rappers
The critic praised Cardi B for showing love to other woman MCs, and claimed Nicki "would never" do the same.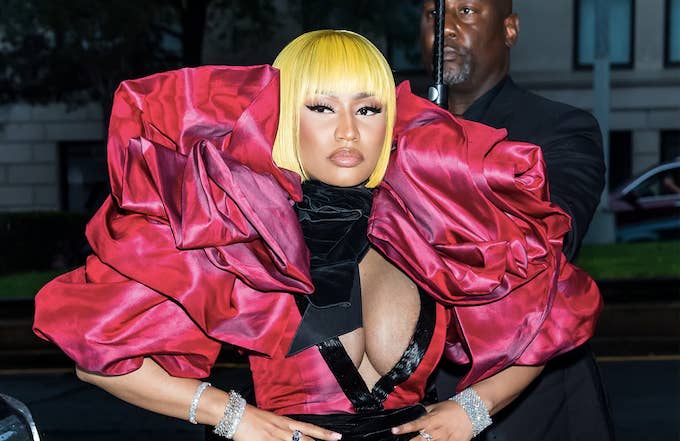 Getty
Image via Getty/Gilbert Carrasquillo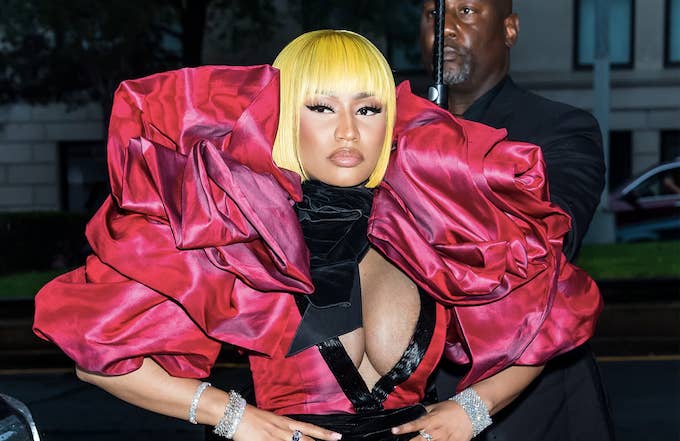 A Twitter user is feeling the wrath of the Barbz.
On Friday afternoon, journalist Warren Stocker praised Cardi B for showing support to women MCs who don't strictly rap about sex. For those who missed Cardi's comments, here's a refresher:
Stocker took to Twitter to express his appreciation for Cardi's video while also taking a jab at Nicki Minaj, who hasn't had the best relationship with Cardi. 
"Nicki would never," he tweeted. "I'm so here for Cardi supporting these women in the industry. Y'all love to act like the only female MCs are the ones taking off they clothes. There is a diversity of artists out there. You just have to be willing to find them and then support them!"
Nicki caught wind of Stocker's tweet and immediately put him on blast. The Queen rapper told her critic to stop mentioning her name, and reminded the world she recently showed love to a slew of female rappers, like Saweetie, Yung Ma, Kash Doll, Ms. Banks, and Lady Leshurr.

She also pointed out that Stocker was once a fan.
Nicki's responses ignited a wave of backlash against Stocker, who has since deleted the original tweet ... along with his entire verified Twitter page.