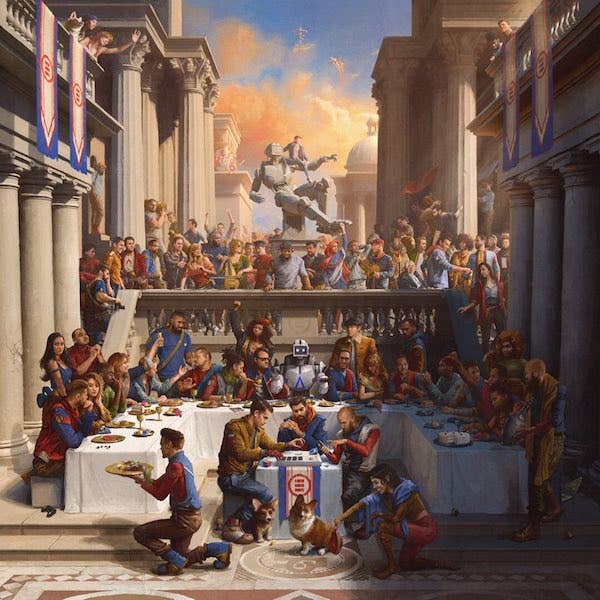 Logic's third studio album, Everybody, is now available to stream and purchase.
The release comes more than seven months after the Maryland rapper announced the project. It marks his first full-length release since 2016's Bobby Tarantino mixtape, and his first album since 2015's The Incredible True Story.
Fans got their first taste of the LP in late March, when Logic unveiled Everybody's cover art, release date, and title track, the last of which was reportedly written two years ago.
"On this specific song I'm letting it be known that I have experienced racism from both ends," Logic told Genius. "Because of that—it sucks and it hurts—but I'm here to say that we're all people and we all are treated fucked up. I wanna be there to say something for people in the biracial community as well, that's it."
The project was originally titled AfricAryaN—a reference to Logic's biracial identity—but was changed after he was met with social media backlash. The name might be different, but the album's themes of racial barriers and unity have been preserved.
The 13-track project includes production by 6ix, DJ Khalil, and Vontae Thomas, as well as guest appearances by Killer Mike, Juicy J, Chuck D, and famed astrophysicist Neil DeGrasse Tyson. Logic has also delivered an Everybody documentary that will provide a behind-the-scenes look at the LP's creation. The film will be available for those who purchase the album's deluxe edition.
You can stream Everybody on Apple Music and purchase it on iTunes. You can also check it out below via Spotify.