Logic is gearing up to release his new album Everybody next month, and continues the rollout this evening with the release of his new song and video for "Black SpiderMan."
It features the Gaithersburg, Maryland rapper spreading words of positivity while taking a stroll through town while a gospel choir and Damian Lemar Hudson on piano follow him along. "I ain't ashamed to be white, I ain't ashamed to be black/I ain't ashamed of my beautiful Mexican wife as a matter of fact," he raps as he embraces Jessica Andrea with a smooch.
Logic also shouts out Donald Glover: "SpiderMan should be black, I vote for Glover instead."
The video ends with a large dance piece, and Logic is front and center showing off his moves: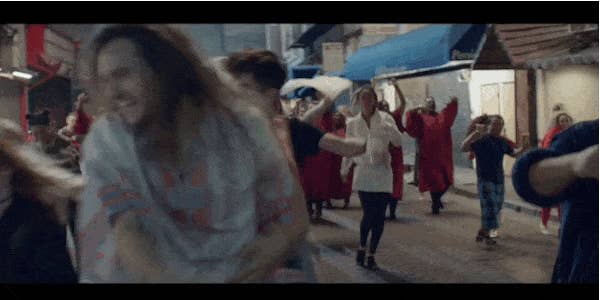 Juicy J and Khalid also make cameos in the video. Interestingly enough, they will both be features on Logic's upcoming album. Additional guests include Killer Mike, Alessia Cara, Black Thought, and even astrophysicist Neil deGrasse Tyson, who plays a pretty big role.
Check out the visual for "Black SpiderMan" above, the title track here, and pre-order Logic's Everybody on iTunes. The project drops May 5 via Visionary Music Group/Def Jam.