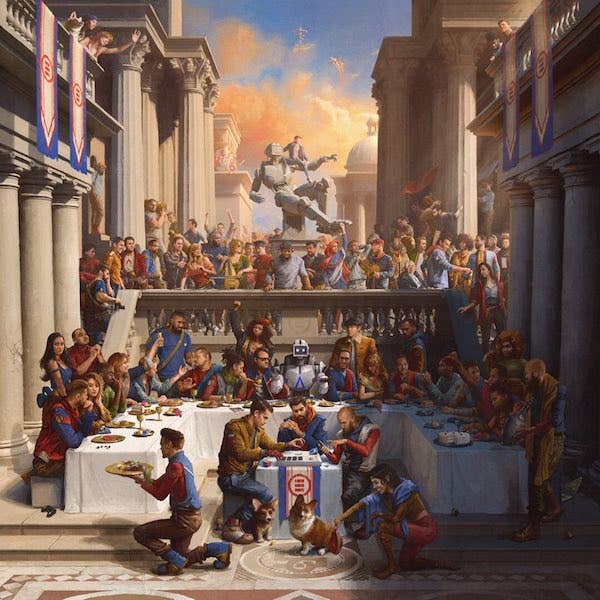 Just a few days ago, Logic announced that his new album Everybody would be out on May 5.
On Thursday afternoon, he announced that the title track was coming soon, and the album would be available for pre-order as well.
Everybody has a bit of an interesting history. Last fall, Logic got into some trouble when he announced that the album was going to be titled AfricAryaN​, and that, as the title implies, it was going to discuss his biracial identity. 
"It's about me being black and white and seeing life from two sides. And once again about that cultural evolution and how you can go from the darkest of skin to the lightest of skin," he said at the time. "Or the Aryan brotherhood if you will who think their pure of blood when at the end of the fucking day we all have that in our blood and we all have so many different ethnicities in our blood no matter how pure we think we are."
Understandably, the title upset a lot of people, and ultimately the rapper changed it, though he still defends it. 
But what's past is prelude, and the time for new music is finally here. You can check out "Everybody" below and pre-order Everybody (the album) on iTunes.