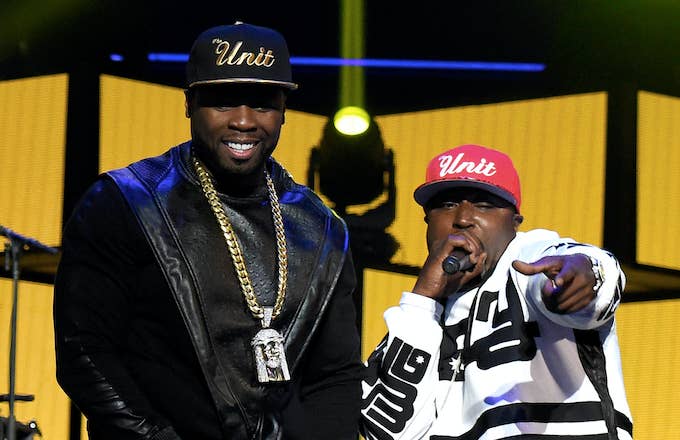 50 Cent has reloaded on Young Buck.
Fif recently decided to post a clip of Buck's 2018 interview on The Breakfast Club, in which he admits to being financially illiterate at the beginning of his career. 
"It was a situation where I had no knowledge of legal money and how that rotated," he told Charlamagne Tha God, before revealing he was unaware he had to pay income taxes for his performance gigs. Buck claimed he was surprised by how much money was in his account and even reached out to 50 to make sure all of the money was truly his.
"I go to 50 like, 'Yo, bro. Did you give the right amount? Did you make a mistake,'" Buck recalled. "He laughed at it, like 'That's yours.'"
50 provided commentary over the video, claiming Buck still owed him some serious coin.
"Man, I gave the n***a the money. I gave the n***a millions," he said, "Fuck that, I want my money by Monday, n***a."
The G-Unit boss also criticized Buck's lack of loyalty and alleged sexual relationship with a trans woman.
Check out the post below.