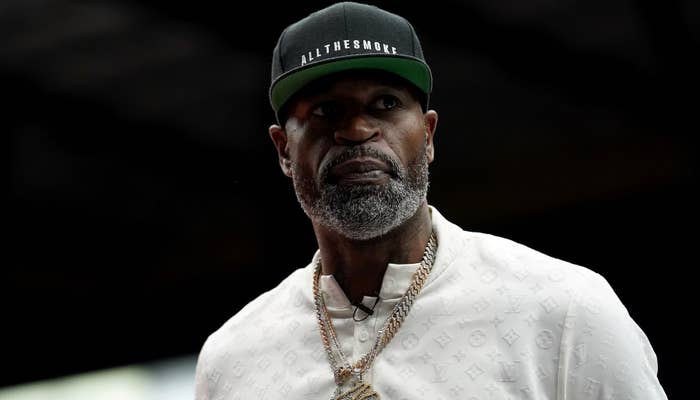 Former NBA player Stephen Jackson slammed Kanye West for his comments about George Floyd.
During an appearance on the latest episode of Drink Champs, Ye incorrectly claimed that Floyd died of a fentanyl overdose. "If you look, the guy's knee wasn't even on his neck like that," Kanye said, referring to ex-Minneapolis police officer Derek Chauvin, who was convicted of murdering Floyd.
Jackson took to Instagram on Sunday to rip Kanye's remarks as "clout chasing." The All The Smoke host posted a short clip in which he indirectly criticizes West, among others, for taking advantage of Floyd's death by "dissing" him.
"It's all noted," he captioned the clip. "To say u a Legend in music @kanyewest it's sad that u still gotta talk about other people lives to be relevant is wack. Its really sad u doing all this over some 'Pussy.' Tender dick ass n***a."
Jackson isn't the only one who called out Kanye speaking about Floyd.
Boosie Badazz also hopped on social media Sunday to blast West in a pair of tweets.
"@kanyewest the hatred you have for Blacks is sad," Boosie wrote. "N they still support your coon ass. First Slavery was a choice, white lives matter, now George Floyd etc.N it's sad that Blacks with a platform ain't telling u shit for attacking our race like u do."