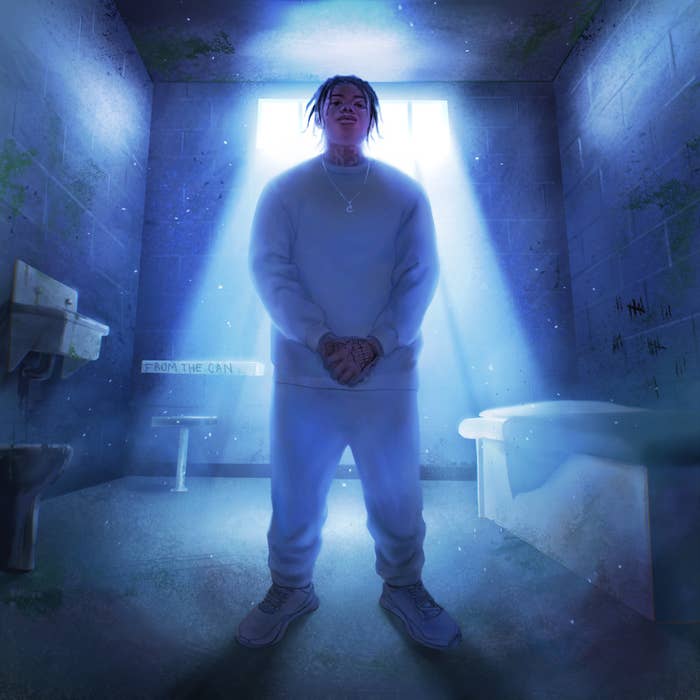 Nearly eight months after he was sentenced to two years in prison for possession of a weapon, Sheff G returns with his latest full-length offering, From The Can.
The 12-track project, which serves as the official follow-up to the Brooklyn rapper's 2020 effort Proud of Me Now, arrives on the heels of a string of previously released singles, including the Polo G-featuring "On Go," "Break From It," "Overseas," which saw him connect with fellow Winners Circle artists Sleepy Hallow and Jay Bezzy, and "Run It Up," featuring A Boogie Wit Da Hoodie and Sleep Hallow.
In addition, From The Can is highlighted by brand new guest appearances from Fivio Foreign and Rowdy Rebel, who appear alongside Sheff G on "Kiss Yah Neck," as well as Sleepy Hallow, who drops in on a pair of new tracks, "Like Me" and "Bad Breed."
"I'm still running this shit even from the can," Sheff G said in a statement following the album's release. "I'll be back in a second. Winners Circle in ya city!"
Back in November, the Brooklyn rapper was sentenced to two years in prison after pleading guilty in connection with a traffic stop arrest that took place in January 2021. Sheff G was arrested again in July 2021 for second-degree felony gun possession in New York.
Stream From The Can now on all major platforms.