Rihanna Shows Off 9-Carat Toe Ring That Could Be Worth $1 Million
The Grammy winner unveiled her XIV Karats-crafted toe ring in a TikTok clip.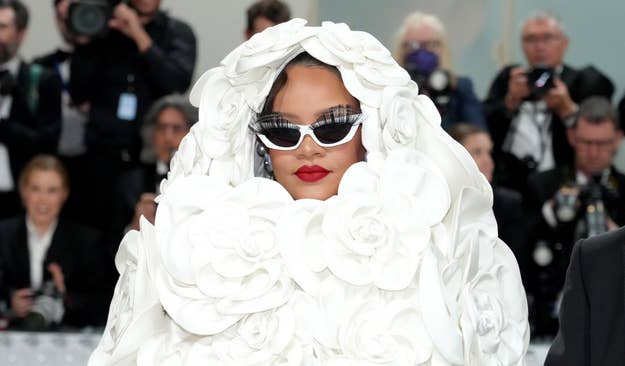 Jeff Kravitz / FilmMagic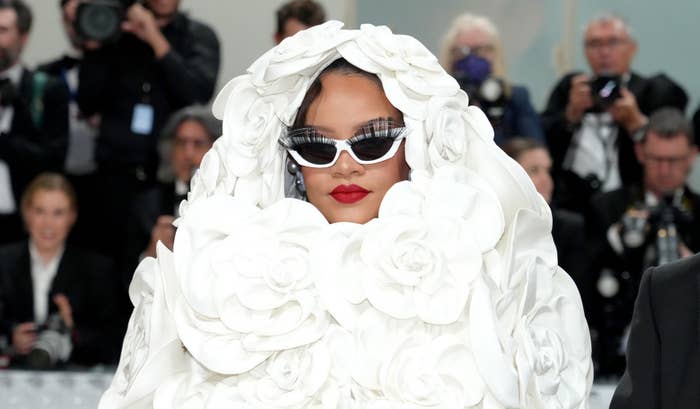 Rihanna is doubling down on her 2012 chart-topping single "Diamonds," as the pop star has added an enormous diamond ring to her jewelry collection.
As reported by Page Six, the 9-carat toe ring, crafted by XIV Karats, features a pear-cut diamond and is worth an estimated $1 million.
Jewelry expert Maxwell Stone told the outlet the diamond is "believed to symbolize the empowerment and independence of the wearer," adding that the "nontraditional cut" is the "perfect choice for a global superstar like Rihanna."
Rihanna's toe ring is just the latest jewelry she's copped this month. Two weeks ago, the Anti artist enlisted Gabby Elan for a grill honoring the late Wu-Tang member Ol' Dirty Bastard. Elan came through with an 18 carat diamond grill that reads "Dirt."
The piece is inspired by ODB's grill the renowned jeweler created in the '90s, as seen in the final Instagram slide below.
Elan told Complex the grill consisted of 425 diamonds, and cost a whopping $18,000. "She told us this was the best fitting grill she's ever had," Elan shared. "So, I was very happy with that. It just gives me a bright future with her. Hopefully, we get to do a lot more exciting projects together."
Elan added, "We made it in 18 karat yellow, so it looks super yellow goldish. The diamonds were all VS plus on the bottom. She had 425 stones altogether. It was meant to mimic the Ol' Dirty Bastard's grills that he had back in the day. It was funny. When she mentioned that she wanted that look, I was like, "Oh my God, my father did those grills like 30 years ago." She was like, "Wow." She was blown away with that. She didn't know the connection, but she sent us the photo [of ODB] and was like, 'This is the look I'm going for.'"