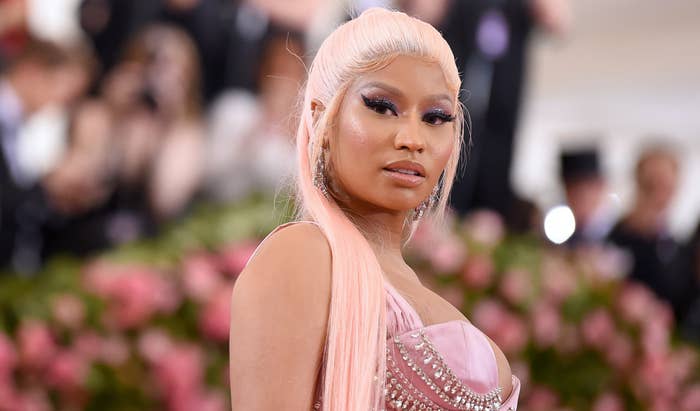 Nicki Minaj has once again fallen victim of a swatting attack.
Back in June, Los Angeles police showed up to Nicki's residence after a prank caller notified child services that Minaj's 2-year-old son was being abused. Less than two months later, TMZ reports the Pink Friday rapper was swatted again this weekend, after law enforcement received a hoax 911 call that Nicki had been shot.
Police arrived at Minaj's San Fernando Valley home on Saturday afternoon, and determined Nicki was merely the target of another prank 911 call. "Cops spoke to Nicki after arriving, and she was not pleased to see the Sheriff's deputies at her home again," the outlet noted.
On the heels of last month's swatting incident, Nicki hired lawyers in an effort to hold accountable the person(s) behind the fake 911 call.
"Sources close to Nicki tell us she's not letting this little episode slide," TMZ shared at the time. "We're told she's hired lawyers to make sure the people behind this swatting are exposed and held accountable, which could mean criminal charges down the road."
No suspects have been arrested on charges related to either swatting incident involving Minaj.