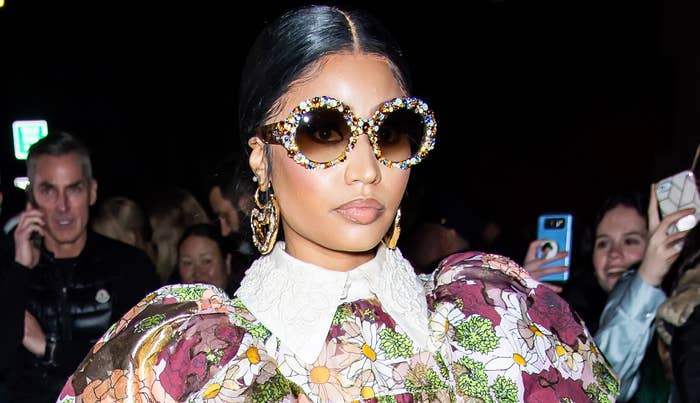 Nicki Minaj is pursuing legal action against the person responsible for falesly accusing the Queens rapper of child abuse.
TMZ reports Minaj was "swatted" earlier this week after an anonymous caller notified child services that Nicki's 2-year-old son was being abused. Los Angeles-area law enforcement showed up to Minaj's residence to investigate the caller's claims, but after examining the Pink Friday artist's child and speaking with Nicki and her husband, Kenneth Petty, police determined the call was merely a hoax.
"Our sources say deputies chalked it up to a swatting call, and officers want everyone to know these sorts of calls are a huge waste of time and resources," the outlet reported.
In light of the prank, Nicki has hired lawyers in an effort to hold accountable the person(s) behind the 911 call.
"Sources close to Nicki tell us she's not letting this little episode slide," TMZ noted. "We're told she's hired lawyers to make sure the people behind this swatting are exposed and held accountable -- which could mean criminal charges down the road."
Meanwhile, hours after the call to child services, authorities received another prank call relating to Minaj, as someone called police to claim Nicki's house was on fire. Law enforcement subsequently confirmed that this, too, was another fake emergency.