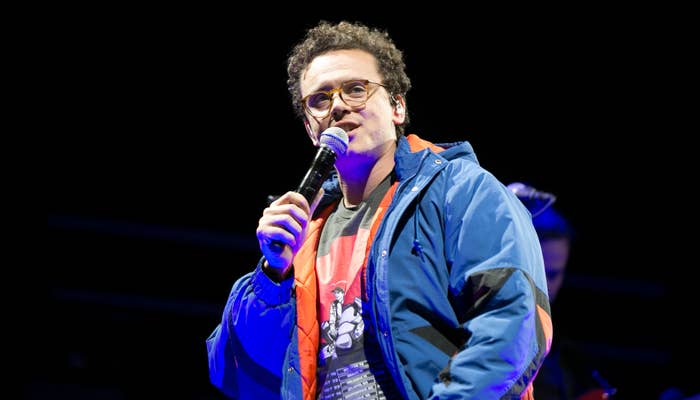 Logic isn't happy with Def Jam.
The DMV rapper took to Instagram on Thursday to call out his record label for "fucking up" his releases.
"Def Jam, why you fucking up my releases, man?" he said in a video. "First of all, I love you Tunji. Tunji's my guy, he ain't got nothing to do with this. What the fuck is going on, man? I told Def Jam that I wanted to release my shit as a two-pack and I just found out that they're releasing it as two singles at the same time. What kind of shit is that?"
Logic went on to accuse Def Jam of urging him not to release music videos early, saying that it would "upset our partners who feel like YouTube's getting an exclusive."
"I don't give a fuck about none of that shit," he added. "I care about my fans, man. I care about hip-hop. I care about music."
The rant comes just hours after Logic returned with two new singles, "Decades" and "Tetris," the latter of which  arrived alongside a music video directed, shot, and edited by JT Clemente.
Since announcing his retirement in July 2020, Logic delivered two new projects last summer. After dropping the compilation album YS Collection Vol. 1 in June, the Maryland artist returned in July with Bobby Tarantino III, the latest installment in a series he began with his 2016 mixtape and continued with a 2018 sequel.
Earlier this month, Logic teamed up with Wiz Khalifa for their upcoming Vinyl Verse Tour. Featuring guests DJ Drama, C Dot Castro, and Fedd the God, the 28-city trek kicks off July 27 at the FivePoint Amphitheatre in Irvine, California, making stops in Houston, Atlanta, and Brooklyn, before wrapping Sept. 2 in St. Louis.
Tickets are on sale now via Ticketmaster. You can check out the full list of tour dates below: