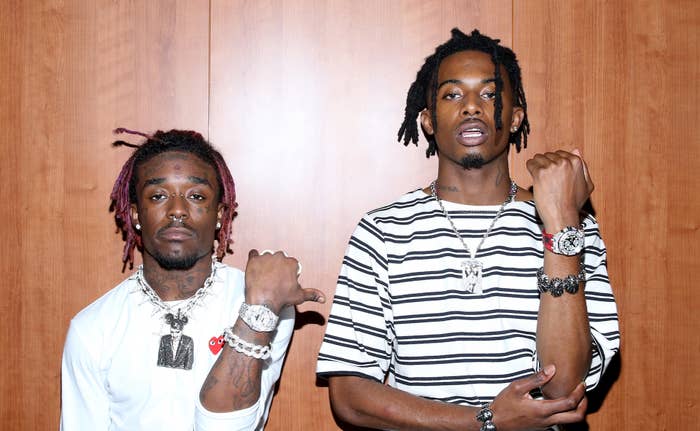 Lil Uzi Vert and Playboi Carti just might have a collaboration in the works.
Uzi took to their Instagram Story late Saturday to apparently tease something involving Carti. "Me and my luv about 2 take over the world," the Philly rapper wrote, tagging Carti in the post.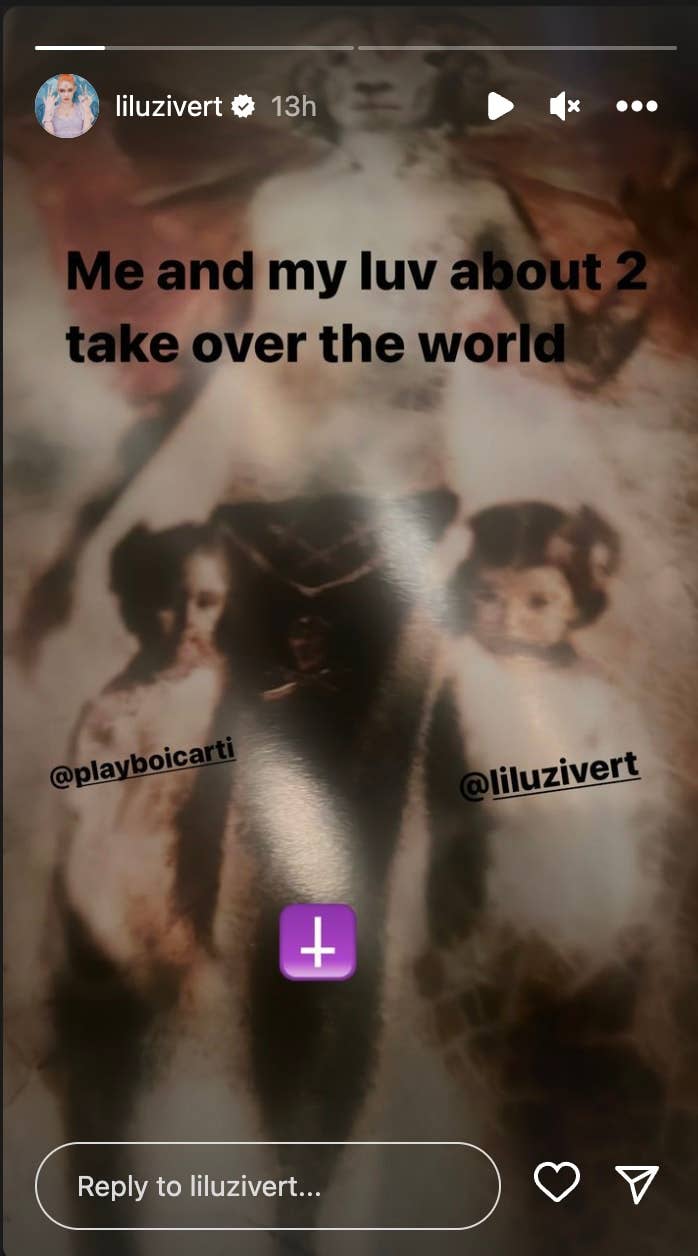 Uzi and Carti have a long history of collaborations. After joining forces for "Of Course We Ghetto Flowers," a track from Uzi's 2016 mixtape The Perfect LUV Tape that also featured Offset, the pair has teamed up on several more occasions, including on hits such as "Lookin," "wokeuplikethis*," and "Shoota," not to mention fan favorite leaks like "Break the Bank" and "Throw It Up."
In an interview with XXL last year, Carti shed light on the possibility of him and Uzi putting out a joint project.
"Uzi is working on mad music right now," Carti shared. "I don't know if he's serious about a lot of things. But I hope one day we can change the world with that, for sure."
For the time being, Uzi appears focused on their forthcoming album, Pink Tape.
Earlier this week, Uzi spoke with TMZ about the project, revealing that they were sober while recording the album, making almost 700 tracks.
"It was challenging at first. But then after probably after a month, I got used to it," Uzi said. "I thought that my creative process wasn't going to be the same because I wasn't on drugs no more. It was the same. Even better. Because I could think more clear and I could actually, like, instead of my words slurring, which is kinda of cool, everything made sense. I didn't just make random music. How can I say? I didn't play off the beat. I actually made song with topics this time."