Joyner Lucas Apologizes After Taking Shots at MGK While Calling Out Lollapalooza for Lineup Placement (UPDATE)
Joyner Lucas took to Twitter to blast Lollapalooza over his placement in the upcoming festival's lineup. He also took a shot at MGK in the process.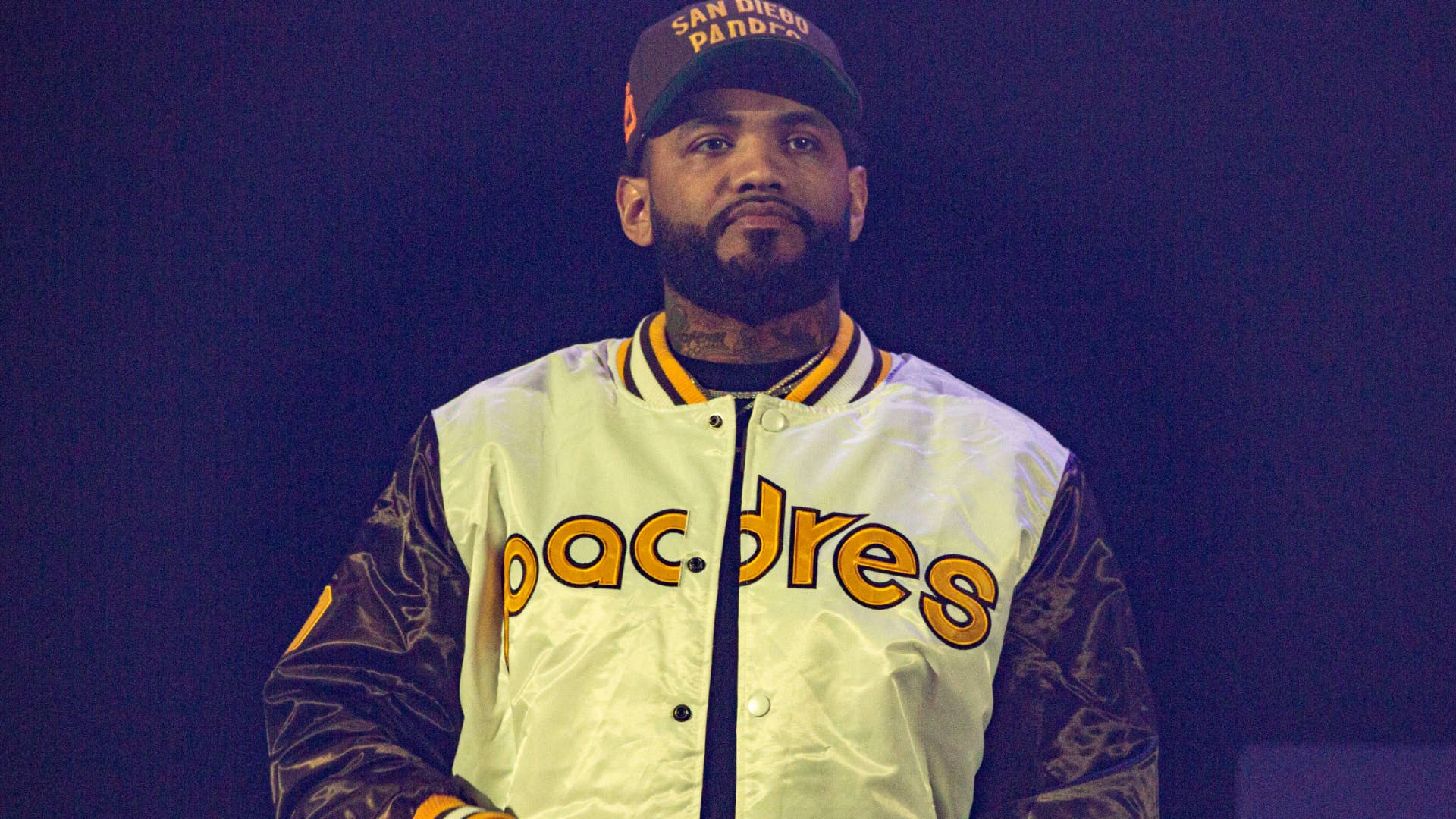 Getty
Image via Getty/Daniel Knighton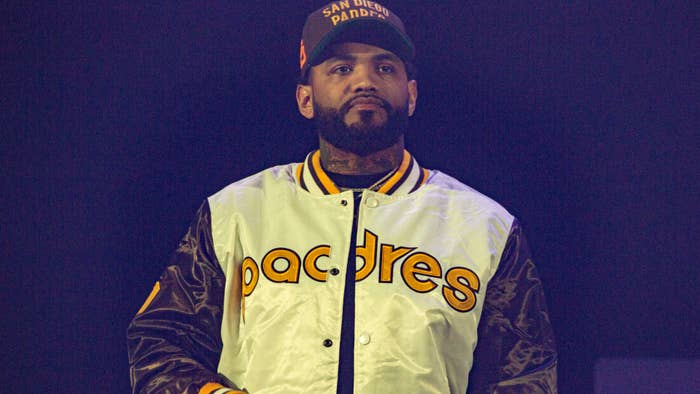 UPDATED 3/28 9:26 p.m. ET: Following his brief feud with Machine Gun Kelly, Joyner Lucas has since taken to Twitter to apologize to the rapper for his rant about him and Lollapalooza.
"Part of being a man is admitting when you fucked up," Lucas began. "I be getting frustrated when I feel like I'm the underdog all the time. Maybe I ain't put in enuff work.🤷🏽‍♂️ maybe I think I'm a bigger artist than what I actually am. Maybe you right. I own that. Real n**ga shit."
Lucas continued by tweeting that his initial rant was not meant to be aimed at Kelly, and that he just caught an unfortunate stray.
Lucas concluded by owning up to his mistake and recognizing where he was wrong. 
UPDATED 3/24 5:15 p.m. ET: Joyner Lucas has deleted his entire Twitter rant about Lollapalooza and Machine Gun Kelly, with the rapper jokingly claiming his phone was hacked by Russians.
See original story below.
Joyner Lucas wants Lollapalooza to put some respect on his name.
The independent rapper took to Twitter to blast the music festival, which announced its 2022 roster on Tuesday, for his placement in this year's lineup.
"These festivals is gon' stop playing with me like I ain't that n***a," Joyner wrote. "Putting my name next to the names of a bunch of random n***az that nobody heard of and offering me a weak ass [bag]."
He continued, "N***az is gon' start putting respek on my name. For years I been getting these weak ass offers like I'm some lil n***a. Then n***az who ain't even on my level or doing my numbers is getting put in BIG LETTERS while they write my shit hella small on the flier! How sway?!!"
Lucas went on to maintain that he's the "biggest independent artist period," before demanding that Lollapalooza take his name off the festival flyer. 
"I'm the biggest independent artist period with the exception of my n***a tech," he wrote. "And I got the numbers & the fans & the [bag] to back that statement up. How is it that these festivals keep tryna bunch my name up with a bunch of n***az who ain't on my level?. N***a I'm JOYNER LUCAS."
"All I know is @lollapalooza better take my fukin name off that flier," Joyner added. "I ain't agree to that lineup and I don't want that weak ass [bag] n***az tried to give me. Next thing I kno the flier goes out and they gon put my name in some tiny ass letter like i ain't me. Fuck outta here!"
Joyner ended his rant by taking a stray shot at Machine Gun Kelly, who is among the headliners for this year's festival.
"Then you got this goofy ass n***a headlining?" he captioned a picture of MGK. "Smh how sway?"
From there, he referenced Eminem going at MGK on his 2018 diss track "Killshot," writing, "Someone said 'Don't bring out the rap devil.' Maaaaannnn listen. Lol What my brother Marshall did to this n***a @machinegunkelly is light compared to what's waiting if he wanna walk down that street wit me. Ain't nobody worried bout a n***a who paints his nails. Foh."
Check out Joyner Lucas' tweets below.