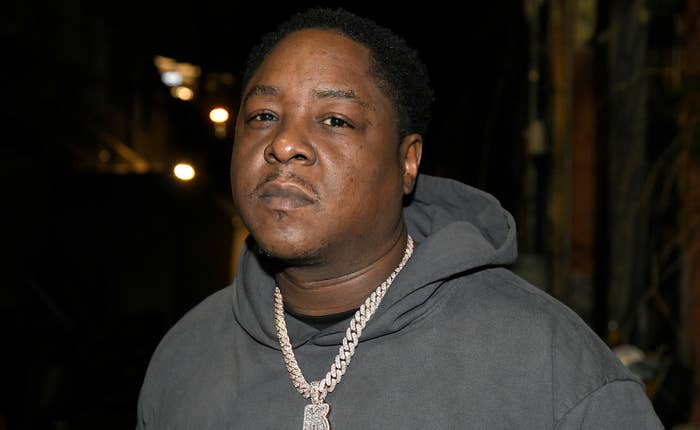 Nearly two years after Dipset and The LOX faced off in an iconic Verzuz battle at Madison Square Garden, Jadakiss has accepted Jim Jones' challenge for a rematch.
In a recent interview with Vibe, Jadakiss revealed he's down to go hit-for-hit with Jim Jones and the Diplomats in a future Verzuz.
"You gotta talk to my advisors," he said about a potential rematch. "I would love to run it back, you know what I mean? Why not? For sure."
Earlier this month, while speaking with AllHipHop, Jim Jones said Dipset wasn't fully prepared for the Verzuz, and that the Harlem crew is ready to take on The LOX in another battle.
"I don't think that energy will ever be duplicated outside of New York unless we go for the rematch, you heard?" Jones said. "Last time, there was a lot going on. The venue was way too small. There were people on my back. There were people on people's shoulders in there."
"I think we need proper respect of doing it in the Garden, the big Garden, with proper security, set up right so everybody have breathing room. Not using it as no excuse, but we need a rematch for the city. I'm puttin' it out there like Rocky after he lost to Apollo Creed … And we gonna be ready like hot spaghetti."
As for where the Dipset-LOX rematch would take place, Jim Jones suggested Madison Square Garden, as opposed to the MSG's Hulu Theater, where their first Verzuz transpired.
"Let's score it like a boxing match," he said. "Let's get the judges. Let's make it live. Let the people vote live. Let's do it right. Let's really go for it."