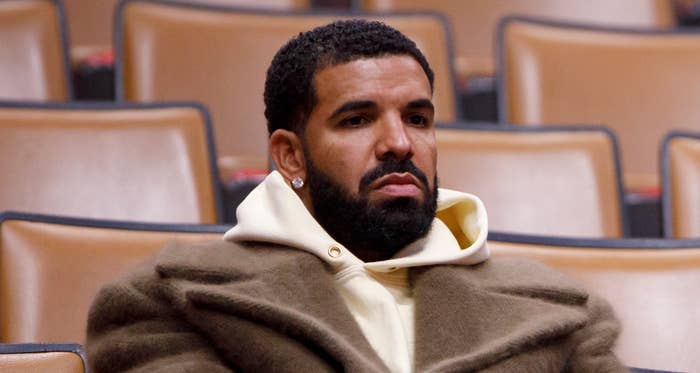 Drake fans will have to wait another two weeks for the release of the Toronto rapper's forthcoming album.
On Friday, Drizzy hopped on his Instagram Stories to reveal he's delayed For All the Dogs due to his ongoing It's All A Blur Tour. The 6 God's eighth studio album, which was scheduled to drop Sept. 22, will now arrive on Oct. 6.
"Okay, my dilemma I am faced with is either cancel shows to finish the album or I complete the mission and drop the album before the last show," Drake wrote. "I owe you all these memories we are building, and anywhere we have missed to date, we will be spinning back for sure."
He added, "For All The Dogs Oct. 6. It's only right."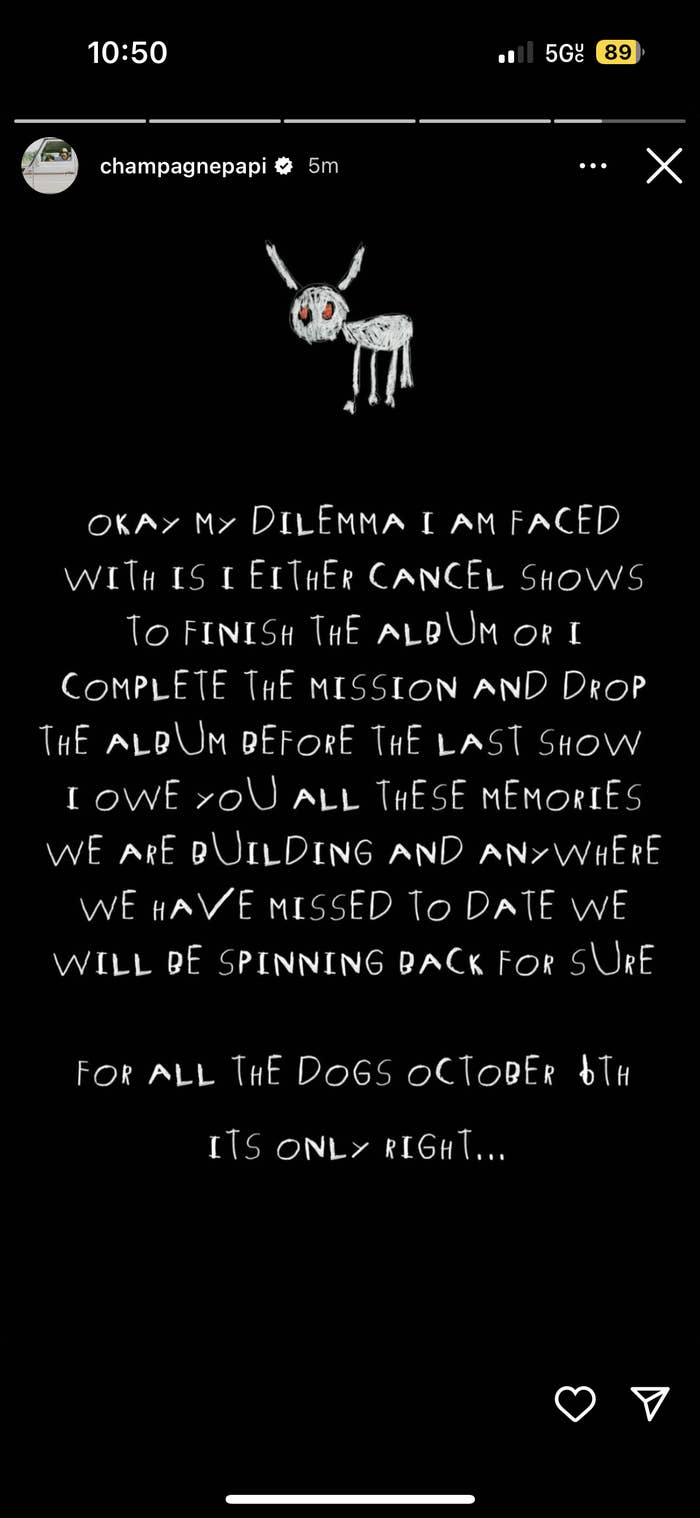 The news arrives a day after Drake enlisted SZA for the album's lead single, "Slime You Out." Meanwhile, Drizzy took his It's All A Blur Tour to Dallas on Friday, where he closed out the show by performing "Own It," a deep cut from his 2013 album Nothing Was the Same.
Over the next month, Drake's It's All a Blur Tour is scheduled to make stops in Houston (Sept. 17-18), Atlanta (Sept. 25-26), Miami (Sept. 28-29), and Nashville (Oct. 1-2), before wrapping with back-to-back nights in his hometown of Toronto.