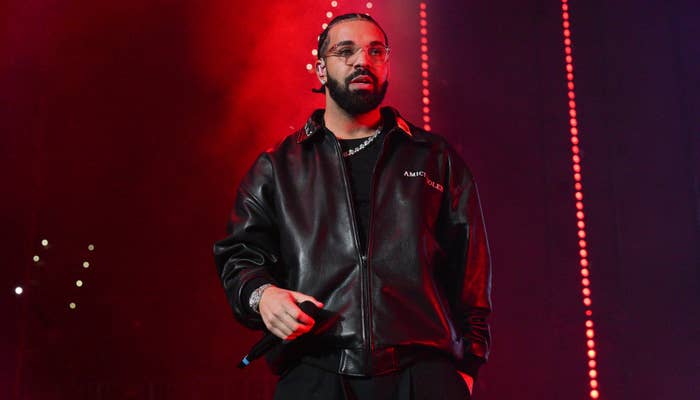 Drake's latest stop of his It's All A Blur Tour took the Toronto rapper to Kia Forum in Inglewood, California, where Drizzy's performance included a few highlights aside from his onstage performance.
While also doubling as Adonis' "Big Day Out," Drake's latest set included an incident between two fans in the stands who got into an altercation over a towel Drizzy threw into the crowd.
Footage of the incident caught Drake appearing confused about the situation, while the OVO boss scolded a male fan for wrestling the towel away from a female concertgoer.
Over the next two months, Drake's It's All A Blur Tour is scheduled to make stops in San Francisco (Aug. 18-19), Los Angeles (Aug. 21-22), Las Vegas (Sep. 1-2), Dallas (Sept.14-15), Houston (Sept. 17-18), Atlanta (Sept. 25-26), Miami (Sept. 28-29), and Nashville (Oct. 1-2), among other cities. The tour will wrap the nationwide trek in Toronto on Oct. 7.
Meanwhile, it's still unclear when Drake is going to drop his forthcoming album For All The Dogs, which was announced back in June alongside the release of his poetry book.
"I made an album to go with the book... They say they miss the old Drake girl don't tempt me," text on titlesruineverything.com read. "For all the dogs."