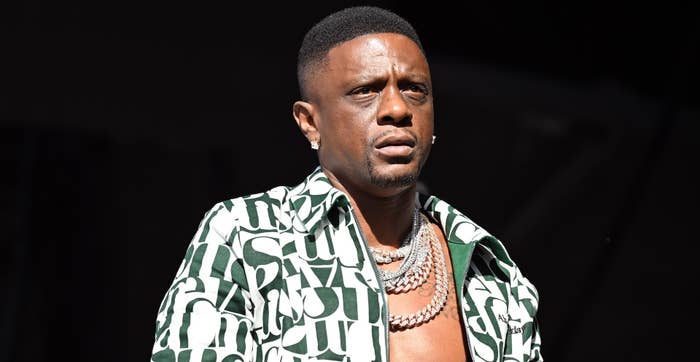 UPDATED 11/20/23, 1:20 p.m. ET: Rod Wave has responded to Boosie Badazz calling him out for sampling his song "Long Journey."
In a video posted to X, Wave said, "Man, you ain't gotta sue no n***a like me, man. I'ma pull up and make sure you straight."
The clip came after Boosie tweeted directly at Wave and called him out in a video posted online.
Boosie also called out Kodak Black for sampling his 2008 Lil Boosieana Pt. 2 track "Let Me Ease Ya Mind" on Kodak's recent song "Eaze Your Mind."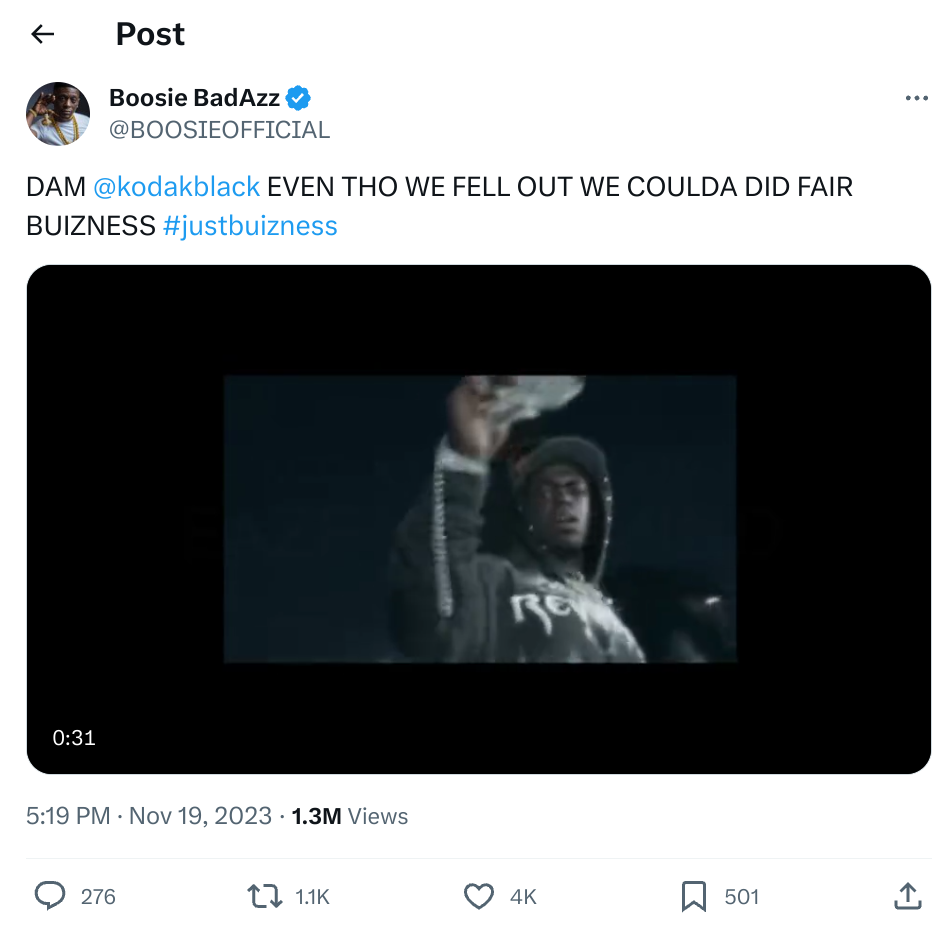 See original story below.
Boosie Badazz is threatening to take legal action against other artists for sampling his work without his permission.
On Saturday, Boosie hopped on social media to call out artists including Rod Wave, who sampled Boosie's 2010 cut "Long Journey" on the Florida rapper's latest album Nostalgia.
"Rod Wave did it the best, no cap," Boosie shared in a short clip you can watch below. "A lot of artists sampling my shit, I can't even get a feature. People just don't think I'm, you know, business minded."
Boosie continued by warning artists not to sample his material without asking him.
"Can't let you take my shit and I'm not getting nothing," he said. "I just want my split, you know, my cut. I ain't mad, I love when they do that shit. They wouldn't do that to a white artist. They wouldn't do that to another artist; just Boosie. So I'm coming back for all that, bro. Y'all already know."
Boosie concluded his video by revealing he just got off the phone with his attorney regarding "five situations" in which he's been sampled without his approval.
"Ain't call me, ask me nothing," he said about the unidentified artists. I mean, [they] just figure I'm too gangster to file a lawsuit. Shit is copyright infringement, bro."
The history of hip-hop is intertwined with the history of hip-hop sampling. Over the years, many rappers and producers have been sued for sampling or interpolating songs without permission, going as far back as The Sugarhill Gang's "Rapper's Delight."
Watch Boosie's full rant up top.