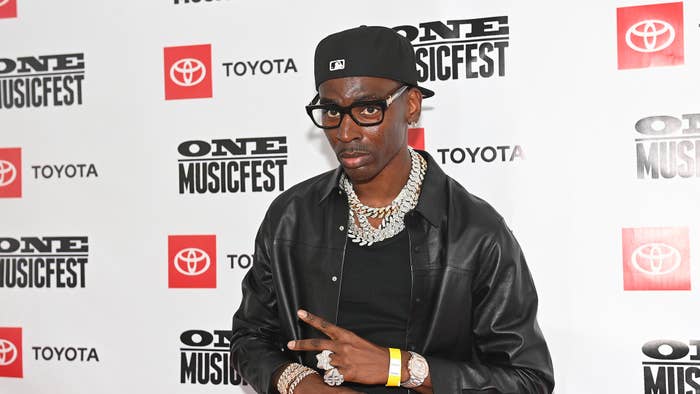 The late Young Dolph will be the subject of a touring pop-up museum, which will hit up major cities across the United States.
Starting next month in New York City, the Dolphland exhibit will feature original art inspired by Dolph's legacy and music. It'll also highlight personal items from the late rapper, and feature key moments from throughout his career. The museum will later arrive in cities such as Los Angeles, Atlanta, Chicago, and Dallas. To coincide with the tour, attendees will be offered a chance to win $100,000 if they purchase a ticket to one of the dates.
"The goal of the pop-up museum is to showcase the character of a leader and businessman and to highlight the journey of someone whose early beginnings may mirror that of many young kids and entrepreneurs starting so that they may draw inspiration to keep pushing on their own endeavors," said Paper Route Empire CEO Daddy-O.  
"Dolph has a great base of fans, and he loved going out and engaging with them. We wanted to do something that still provided a way for that engagement beyond just the music," added Dolph's manager and Street Execs co-founder Allen Parks. "We brought the idea to Trap Music Museum, and they were excited to help bring a dope experience to life for all who will attend."
The announcement of the pop-up museum tour comes not long after the release of Dolph's first posthumous album, Paper Route Frank. THe project features appearances from Key Glock, Gucci Mane, 2 Chainz, and Paper Route Empire signees Big Moochie Grape and Snupe Bandz.