Young Dolph Delivers Surprise EP 'N***as Get Shot Everyday'
Dolph is back with a follow-up to last year's 'Thinking Out Loud.'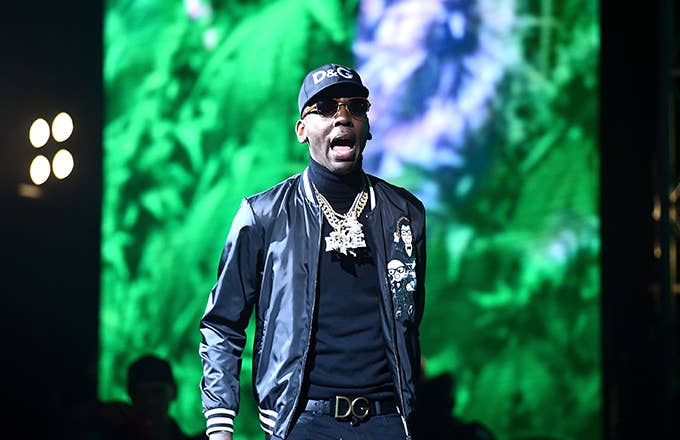 Getty
Image via Getty/Scott Dudelson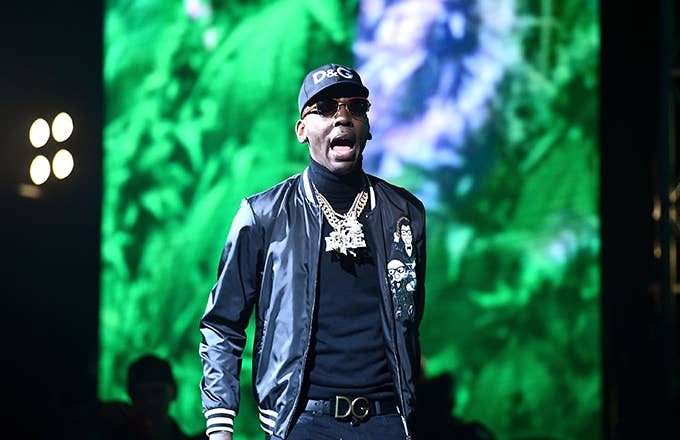 Young Dolph bounces back quick, keeping his work ethic in check even when he's the victim of a shooting or two. Last year, the rapper suffered two incidents, one in February and one in September, but he also dropped two albums not too long after. The appropriately titled Bulletproof arrived in April, and Thinking Out Loud came out in October. Now he's back with another project complete with a title that references Cam'ron's famous line in 2002's Paid in Full.
Just yesterday, Dolph dropped the video for Thinking Out Loud highlight "Drippy," but today he's caught his fans off-guard with a surprise release.
Dolph has released his newest EP, Niggas Get Shot Everyday. With no features, this is 100 percent Dolph, and it's all the better for it. Complete with his crazy ad-libs and some straightforward but hard production, the EP is a brief reminder of what makes Dolph so great. Nothing stops Dolph from releasing music and performing live, and it's likely he's got another project already on the way, too.
Recently, Dolph appeared on Ralo's Diary of the Streets 3 mixtape, and also contributed to frequent collaborator Zaytoven's Trapping Made It Happen project.
Listen to Niggas Get Shot Everyday below.