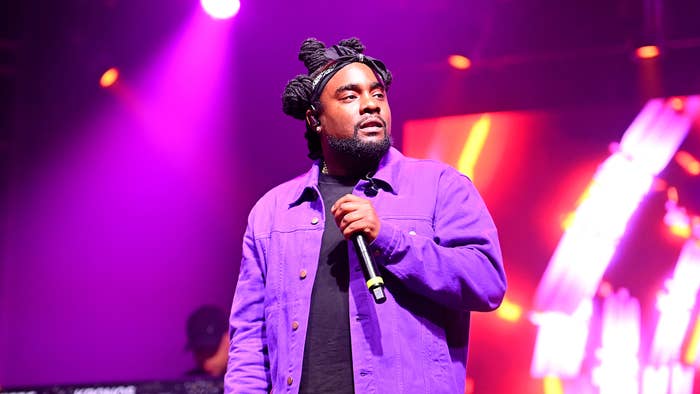 Doja Cat has been at the center of a debate on whether she's a pop star or rapper, and Wale has chimed in with his thoughts.
The bizarre debate surrounding Doja, who raps on the majority of her songs, was seemingly sparked when Remy Ma said she doesn't think Doja is a rapper. While Remy said she thinks Doja releases "dope records," she took issue with the "rapper" tag. The debate has raged on across social media, but Wale thinks she's one of the best rappers out regardless of gender.
"Doja Cat one of the best rappers out male or female alien or otherwise," he said. "Anybody that raps for real… Can listen to her raps and can clearly see she is a rapper. I'm just now finding out there was a debate… I'll just say this I've been doin' this thing for a minute now … When that girl drops somethin' on one of these 'rap' beats?? You gon' see."
Vince Staples echoed Wale's sentiments in a response. "Talk to these n***as Wale," wrote Staples, to which Wale added, "It do be facts tho."
Some users were also quick to point out that the Alchemist, who is almost universally regarded as one of the best producers in hip-hop, revealed he has some material on the way with Doja. 
"Stop callin her a rapper. She is a pop artist," said another person, which Wale retweeted. "Both can be true," he replied. "My ears work."
The debate around Doja comes not long after she announced she plans to retire from music following the conclusion of the Weeknd's After Hours Til Dawn tour. 
"So yes, that still means i got videos to film i got performances to do and I got content to drop so i'm pooping it out and dippin. i ain't gone yet," she said.
It appeared as though Doja announced her plans to retire amid frustrations over a canceled South American festival set.