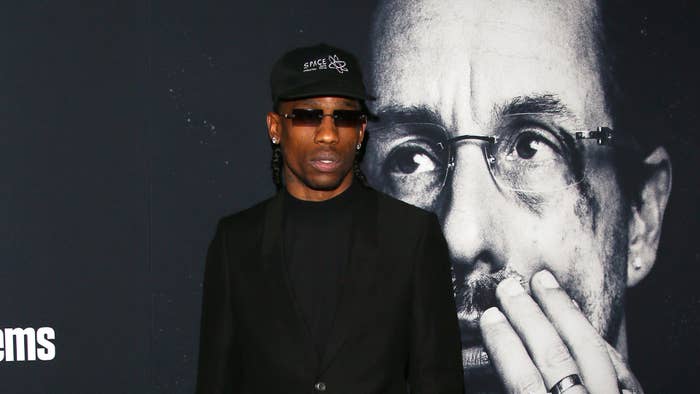 Travis Scott's latest collaboration with Kid Cudi has debuted to huge streaming figures on Spotify. As Chart Data pointed out on Twitter, "The Scotts," which premiered in Fortnite as part of a Travis Scott event, has landed at No. 1 on the global Spotify chart with 7.45 million streams on Friday (April 24).
"The Scotts" also saw Travis and Cudi set a new record for best global streaming debut on Spotify so far this year, eclipsing Billie Eilish's "No Time to Die" from the forthcoming James Bond film of the same name. 
Bolstered by the launch of Travis Scott's Fortnite event "Astronomical," which debuted in the game on Thursday, the song has now broken two huge records. When the event kicked off, over 12.3 million concurrent players participated live in the event, which marks a new all-time record for the game. Meanwhile, countless users on Twitch and other video streaming sites broadcasted the event, bringing in even more viewers.
The last performance of the "Astronomical" event is scheduled to take place Saturday at 6 p.m. EDT.