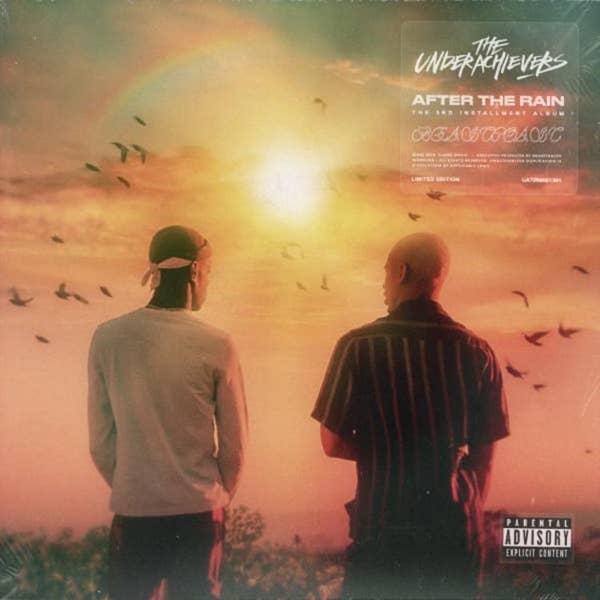 Brooklyn duo The Underachievers returned last month with the announcement of their new record, After the Rain, promising a newly refined message and sound. With the new project released today, their new direction comes into focus, with the pair presenting something a lot brighter aesthetically than anything they've put out before.
Featuring appearances from Liza Owen, Ivan Jackson, Mellow, KingJet, and FatherDude, After the Rain goes for a more '90s-influenced sound than the bombastic material they built their names on. It's a sound that works wonders for both Issa Gold and AK the Savior, offering them both the chance to really flex their talents as rappers.
Speaking about the project with Complex last month, AK the Savior explained, "It's more of a relatable project. We're all on the same page with you guys, experiencing the same things, and this is how we got through it. That's what we're expressing on the project.[..] The whole industry is on some negative vibes shit, so I guess we just wanted to stray away from all of that and put that positive input and just a different way of looking at things."
The duo started with a heavily psychedelic sound, and After the Rain represents a huge shift in focus for them. "I feel like the music we're making now is a reflection of how we're feeling right in this moment, too," AK added. "This isn't what we were doing like seven years ago with psychedelics. Now we're dealing with our problems the way we deal with them now, so we're expressing that new vibe to the fans to let them know what to do."
Listen to After the Rain above.